It's really important for the safety of you and your neighbours that you test the alarms in your home at least once a month.
It's our priority to keep you safe in your home and that's why we need to make sure the alarms in your home are working.
What kind of alarms do I have in my home?
All of our homes are equipped with smoke alarms. These will alert you to smoke and a potential fire in the home.
If you have a gas connection, you will also have Carbon Monoxide alarms (known as CO detectors) in any room that has gas appliances (excluding gas cookers).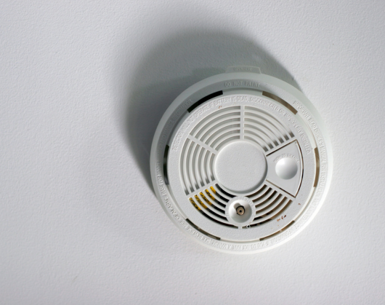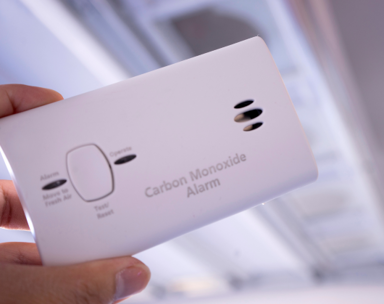 How do I test my alarms?
You should test your smoke alarm at least once a month by pressing its test button, which should sound an alarm to show you it's operating correctly.
If your smoke alarm is beeping intermittently, this means the battery needs replacing. If it's battery-operated you may be able to change the battery yourself. If the battery is sealed in the alarm please contact us to arrange a replacement.
If the test button doesn't work, or if you spot any other fault, then report this to us on 0345 60 20 540 and we'll repair or replace it.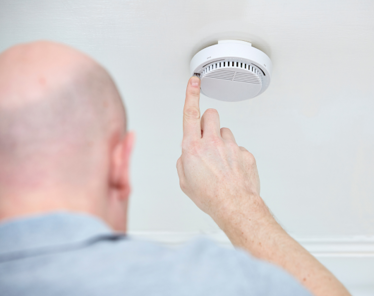 You should also test your CO detector at least once a month.
To test your CO detector, press and hold the test button on the alarm until you hear the testing tone which is a fast, repeated, loud beeping lasting several seconds. This indicates the device is working.
If it's continually beeping intermittently, please call us 0345 60 20 540 and we'll arrange to visit your home and repair or replace the monitor as the battery may need replacing.
Top tip: Why not set a recurring alarm on your phone for the same day each month, that prompts you to test your alarms? This way you'll find it hard to forget and it might just save your life.
What if there's problem with my alarms?
If you suspect there is something faulty with your smoke alarm or CO detector, you need to let us know immediately by phoning 0345 60 20 540. We'll then arrange to visit your home and repair or replace the monitor.