Your safety is our priority
We have a flexible and adaptable programme to review safety measures in all of our buildings. When we need to make changes, we'll make sure that you're involved in that process.
The Government has issued guidance to building owners since the tragic events at Grenfell Tower in 2017 and this continues to shape our priorities.
Here we want to share some information to reassure you of the importance that we place on the safety of you and your building.
This will help you to understand what you can expect from us and your role in keeping your home safe.
Sharing information with you
We'll ask you regularly what you would like more information about. In a recent building safety survey, 444 of you told us what you'd like more information about. You told us you'd like to know more about the gas, fire, electric, and security checks we carry out. 
You can ask your housing team for more information about the safety of your home or building. 
If your building is registered with the building safety regulator, you can also request more information from the Building Safety Manager.
We work hard to keep you safe but you have an important role to play too.
It's important you get in touch to report any concerns to us.
Keep fire doors and your front door closed and never wedge them open. If doors don't close properly it's important you let us know.
Keep exits clear of obstructions so that you can escape quickly and easily in an emergency.
Place your rubbish in the allotted bin rooms, rubbish chutes or in the external bin areas. Never place rubbish in the communal corridor, it may be used to start a fire or block escape routes.
Give us access to your home to complete any building safety repairs or checks. We'll always arrange an appointment and let you know when this will be. We'll also need to inspect your front door once a year by law.
Hold a valid home contents insurance policy to protect your belongings in the event of an incident.
If you report something to us, and it isn't resolved, please let us know so we can make it right
Retirement & Supported Living
In some of our buildings, where staff are on site or visit regularly we'll make sure that staff based in the building help to keep you up to date with the latest building safety information in a way that meets your needs.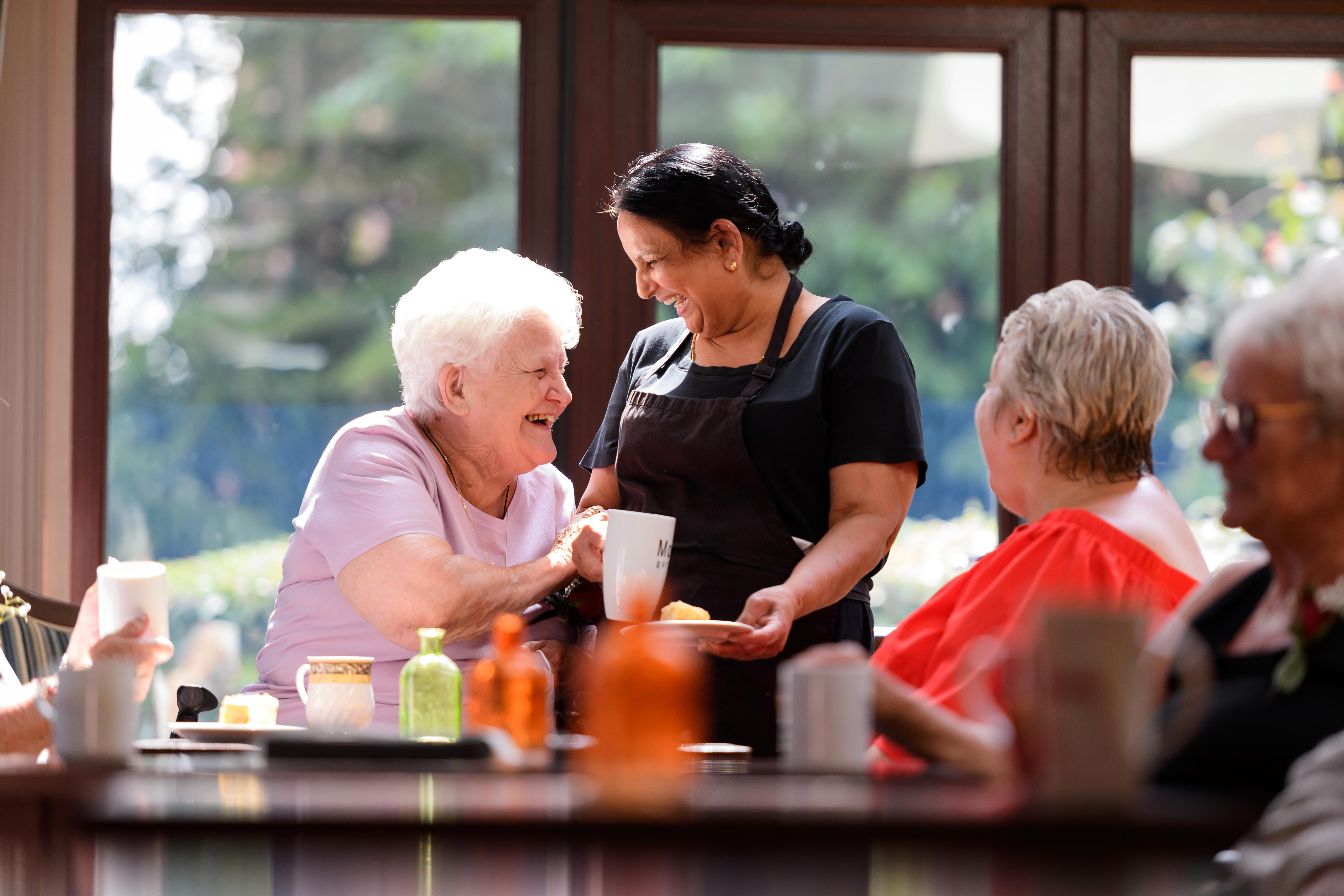 Talking to you about building safety
For some building safety matters we'll need to find out more from you. This might mean consulting with you or asking you to take part in a survey. We'll consult with you when:
Proposing changes to your building that could impact on you
Reviewing, updating or amending building safety policy/procedures
Carrying out any refurbishment works to your building
During any refurbishment work we'll consult with you and speak to you before we make plans for any major work
We'll always offer a range of ways to give your feedback, including telephone, text, email, online, and through social media
To find out how you think we're doing we'll ask you at least once a year.
So that you know we're doing what we said we would we'll regularly update you with performance information.
In our Customer Annual Report we'll tell you:
How we've met all our legal and regulatory obligations to keep you safe
About the feedback we've received and the changes we've made as a result
You can contact our Customer Scrutiny Team if you want more information about any consultation we've done.