Being a good neighbour
07/07/2023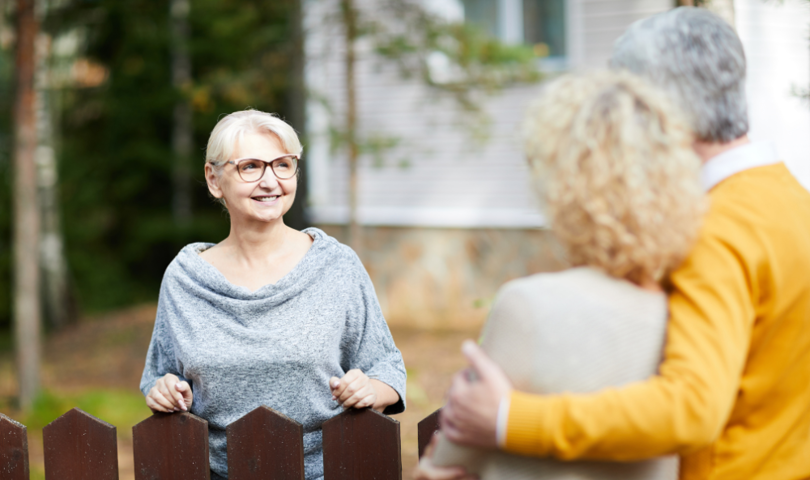 Our homes are a safe space where we should feel most comfortable, but we all know that our neighbours behaviour can really impact how much we enjoy living in our homes. That's why we're championing being a good neighbour for anti-social behaviour awareness week and all year round.
Sometimes our neighbours will do things that may upset us or annoy us but it's important that we recognise these behaviours in ourselves too. That way we can make sure we're doing our best to be a good neighbour.
How can I be a better neighbour?
It's pretty simple and most people do it without even thinking! But here are a few tips for keeping your neighbourhood happy:
Keep noise levels to a minimum. There may be times when noise in your house goes above the normal level. If this is late at night or early in the morning, it's good to give your neighbours a warning in advance and let them know it's a one-off
Clean up after your pet. Not picking up dog mess is not only illegal but really unpleasant for your neighbours. Always make you sure pick up after pets – and if you have noisy pets, try bringing them inside so the sound doesn't travel as much and affect your neighbours
Keep communal areas tidy. Shared areas are there for everyone to enjoy so try to be tidy and respectful. Don't drop litter, cigarette ends or anything else in communal areas and be considerate when using shared carparks
Monitor your children. We want our neighbourhoods to be places where families can thrive. Children should feel comfortable enough to play outside but parents should keep an eye out to make sure they're playing safely and their behaviour is not negatively affecting others
Welcome new tenants. Take 5 minutes to welcome a new neighbour and make them feel at home. It can make a real difference to your relationship going forward and make it less likely you'll have issues in the future!
What if I'm having problems with my neighbour?
If you find that you keep having problems with one of your neighbours, we'd always recommend you approach them to have a friendly conversation first.
Your neighbour may not realise that what they're doing is affecting you – and by simply bringing it to their attention, you might resolve the issue.
Try to be friendly and calm when you approach them on the topic. If you start accusing them or seem angry they're likely to respond in the same manner.
You could try thinking of a couple of solutions in advance. If you approach your neighbour with suggestions for how to reduce the disruption, then you've already given them the answer to the problem!
If you're not too sure where to start but would like some support speaking with your neighbour, you could look into using our Restorative Justice service.
What if I don't feel comfortable talking to my neighbour?
We completely understand that sometimes you won't feel comfortable talking with your neighbour about the issues. Especially if they're behaviour is intimidating or concerning.
If you think you're experiencing anti-social behaviour, then we encourage you to let us know so we can try and help resolve the issue. You can find out more about anti-social behaviour and, how to report it, here.