Bluebell Court celebrates one year anniversary
21/04/2023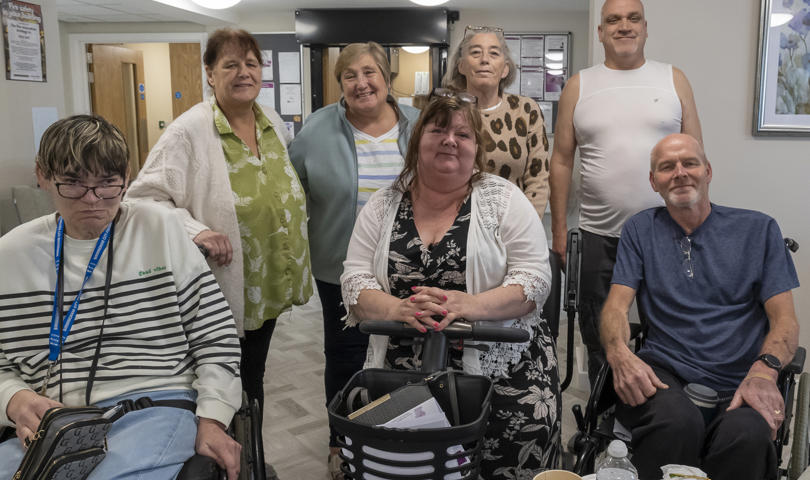 One of our Retirement Living schemes, Bluebell Court, celebrated it's one year anniversary earlier this week
Bluebell Court was first opened as a Retirement Living scheme in May last year, and is made up of 30 apartments, with views across Lichfield and the cathedral. The scheme even has a roof terrace garden for residents to enjoy!
Celebrations
To celebrate the first year of Bluebell Court, we held a get together earlier this week for our residents at the scheme.
Events kicked off with a resident's meeting to talk about the last year, what we've learnt and what we'll be changing going forward. It was a great chance to remind everyone about how our Retirement Living Officer at Bluebell Court can support our residents and the other services they have access to at Midland Heart.
We then broke for a special celebratory lunch and went into some drop-in sessions with our Customer Scrutiny team. This was an opportunity for our residents to feedback on what they've enjoyed about living here over the last year, what they would like changing in future and any teething issues they've experienced that we can help resolve.
Feedback
The day was a real success and was enjoyed by everyone who attended. It was great to hear feedback from our residents and understand what we can do to improve our service.
Retirement Living Manager, Laura Keane, said "It was great to see so many residents attend our 'one year on' meeting - including some new faces. We try to gather customer feedback as often as possible, and really value our resident's input. On the day of the event, we were open and honest about scheme - the successes and also the challenges and the lessons we've learned over the last year. The insight from the residents in the room was invaluable and we took on board all advice and feedback to put into place with future schemes – we certainly learned a thing or two!
We're really pleased to have hosted such a positive event at Bluebell Court to celebrate its one year anniversary – and we look forward to see the scheme continue to flourish in the future!
To find out more about our Retirement Living schemes take a look here.