Investing in our communities: Hailes Park Close
09/01/2023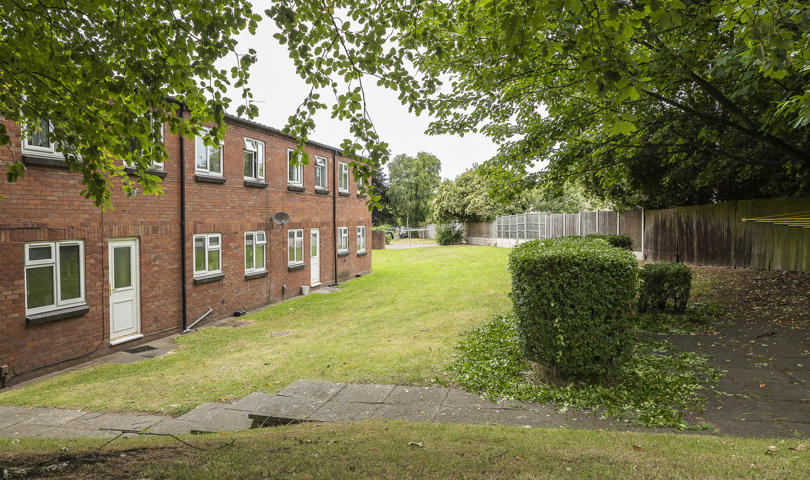 As part of our ongoing investment into our properties, and to make sure our resident's homes are kept safe and modern, we're working across lots of our schemes to make improvements to our communal residential areas.  
Toward the end of 2022, we held an engagement day at Hailes Park Close, one of our communities in Wolverhampton, to check in on the progress of the project so far.
What is planned at Hailes Park Close?
A few months ago, we consulted our residents at Hailes Park Close to see what sort of improvements they wanted to see in their communal areas.
We agreed with residents that some extra fencing in the communal outdoor areas would help make the lawned areas safer for children and pets, and would make the area look more homely. This work will get underway soon and will be completed in Spring 2023.
What's been done at Hailes Park Close so far?
Our engagement day in November was the perfect time to show off the improvements that have already been made in the community.
New external doors have been put on to every building which not only look much better and more modern, but are also a lot safer for residents. We've also installed new sensor lights outside all of the buildings, which look much sleeker than the old lights and also make the entrance areas safer and brighter for those dark winter nights.
On the inside of the blocks, we've put in new flooring in all of the corridors to brighten up the hallways.
We've also started to replace the kitchens and bathrooms in our void properties, to make sure they are up to standard and have a more modern feel moving forward.
Although some of these changes may feel small, this constant investment into our properties really help the communities to feel more homely and safe for our residents.



What's next?
Our aim is always to work with and listen to our customers, to find out their priorities for repair and investment, so we can create safe communities where people want to live.
We'll be reporting regularly on our future investments into our properties and the changes we are making for the better, for our residents and our communities.