It's National Allotments Week!
08/08/2023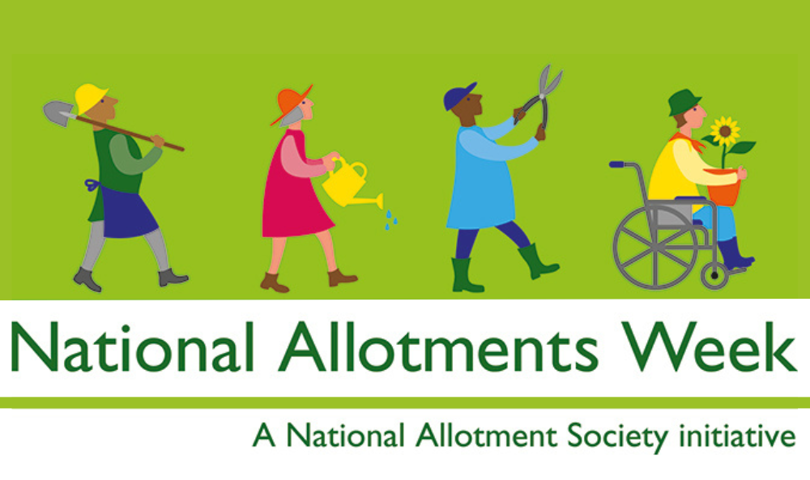 For 21 years, National Allotments Week has been helping to raise awareness of the benefits of gardening for individuals, communities and for the wider planet.
We know how important outdoor space is when it comes to learning, playing and growing. We also know that it's vital for us to help protect those spaces. That's why we're sharing some tips this week to help you make the most of your outdoor space and how you can "grow your own".
Top tips to grow your own
Location, location, location
Allotments have become really popular again recently, but don't worry if you don't have one of your own. You can make some space in your back garden or build some raised beds where you can start growing!
Even if your garden space is small, lots of fruits and vegetables can also be grown in containers on a patio, balcony or windowsill. A lot of herbs can also be kept in really small containers – this can be a great place to start if you're new to gardening and are perfect for adding flavour to your meals
Have a plan
Most fruits and vegetables have a time of year that is best for seeding, growing and harvesting which affects when you plant them. You can find information on when to best plant and harvest fruits and vegetables on the back of seed packets or online, so use a calendar to plot the best dates to plant each crop.
Try and choose crops that are easy to grow, are ready to harvest quickly and are at less risk from pests and diseases. These include crops like courgettes, beans, strawberries, tomatoes, chillies and potatoes. Flowering vegetable plants also attract bees, butterflies and other pollinating insects to your garden which is great for the local environment.
Look after your plants
If you're using compost, then add a generous layer to the soil before planting. If you have space, you might be able to create your own compost by collecting grass trimmings and food peelings in a compost bin and using it to feed your plants when it's ready.
Plants also need water to survive and thrive, although some needs less than others so keep an eye on them for signs of dehydration or over-watering. You can also trying collecting your own natural water supply through water butts connected to drainpipes. This is better for the environment and even saves you money on your water!
Some fruits and vegetables can suffer in frosty weather, so it can be a good idea to give them some cover in the cold months. Polythene or even a used plastic bag will help protect your plants against harsh weather conditions and some pests.
Ready, steady, eat!
A lot of the fruit and veg we buy at the supermarket has travelled a long way, often flown in by plane which has a huge impact on the environment.
The food you grow will be fresh and in season, which means it will be really tasty. And the fact that you've grown it yourself means it will taste even more satisfying! Just remember to wash everything thoroughly in cold water before serving or cooking.
How can I make an impact?
Take a look at our Protecting the environment webpages to help you learn what more we can to do help protect and enhance our green spaces, including what you can and can't recycle and how to reduce your waste.
If you live in one of our Retirement Living schemes with communal outdoor spaces, then please reach out to your Scheme Manager to see how you can create gardening areas that everyone can enjoy.
Take a look at our flyer below for some great tips on how to "Grow your own"!