Remembering Windrush
22/06/2023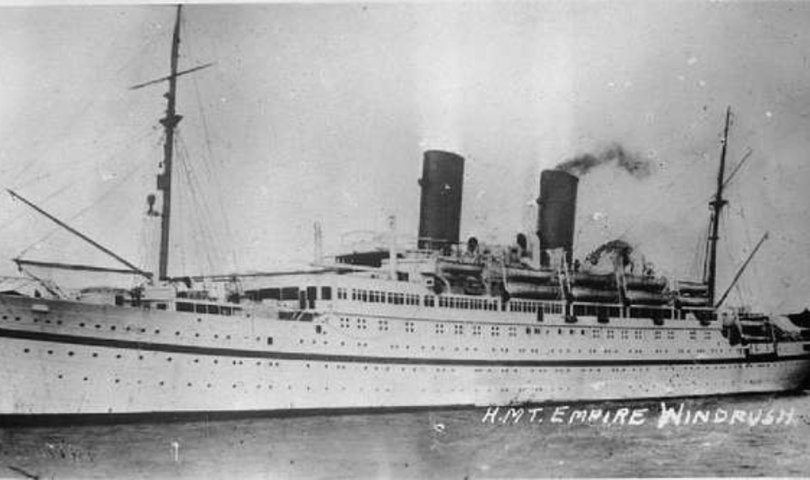 To mark the 75 year anniversary of Windrush Day one of our colleagues, Linda, has given us her own insight into the historic event.
The date: 22 June 1948, 75 years ago.
After leaving Jamaica and spending 30 days at sea, HMT Empire Windrush docked at Tilbury in Essex. Amongst its precious cargo were 1027 guests invited to the UK to help fill job vacancies.
For those on board, you can imagine the inner turmoil and trepidation at having to leave one's family behind for the unknown. But, also, the excitement of a new life, the opportunities it brings and the chance to support your family back home until, perhaps, one day they would be able to join you.
Some of those on board had been veterans of WW2 and had fought alongside our soldiers to bring about the end of the largest and deadliest military conflict. And yet, the welcome on arrival wasn't the warmest.
Emblazoned across the newspapers, headlines such as "200 Jobless Jamaicans Come To Britain" and "Jamaicans Want British Jobs" did little to support the settling in process and created much division. Poems such as 'You Called, We Came' by Professor Laura Serrant, capture most eloquently the hurt and pain at the rejection.
Equally, the recently unveiled Windrush Monument at Waterloo train station in London, which depicts a family standing on their luggage, is triggering and emotive.
When I see it, feelings of pride are tinged with sadness as I know what their journey entails and I want to tell them what lies ahead and see if it makes a difference. I feel protective of them; they are members of my extended family. But, shout as loudly as I can, I know it won't alter their course.
The fact the monument is in a place of recognition of another battle, Waterloo Station, is not lost on me.
Always remembering the main reason for coming to England, the Windrush generation dug deep with grit and steely determination throughout it all, and their contributions to Britain made an immeasurable impact for generations to come.
If you look at the passenger list, which can be accessed in the National Archives here, you'll find well-known surnames Anderson, Allen, Brady, and Bennett amongst others. Then there's Brown, my surname - it's repeated often. Regular names, regular people, with an enormous amount of courage, bravery - and that fighting spirit which still lives on. 
Thank you for everything you did to pave the way for us; thank you for your fight and inspiration, for your staying power, for putting us first and for your determination. Last, but not least, thank you for the music.