Stop Loan Sharks Week
Money Advice 25/10/2023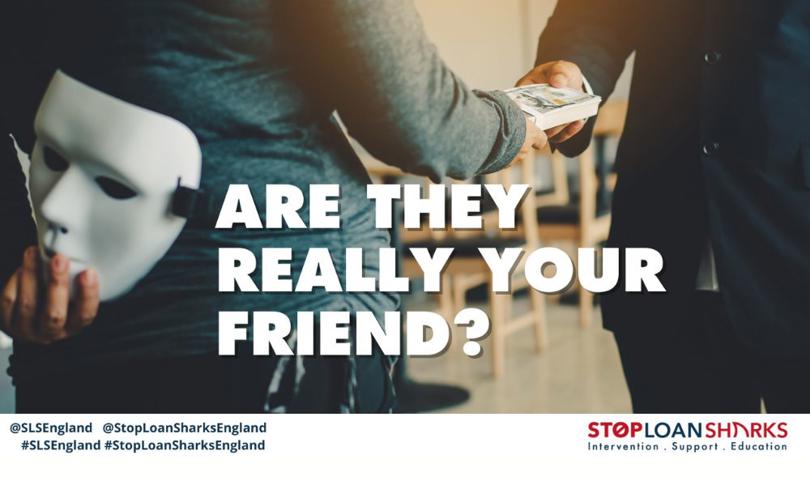 This "Stop Loan Sharks Week", we want to shine the spotlight on how dangerous it is to borrow money from loan sharks and the warning signs you should look out for.
What is a loan shark?
A loan shark is an unlicensed moneylender who often targets families on low incomes or people who find themselves in difficult times.  Licensed moneylenders are regulated by the Financial Conduct Authority (FCA) and must follow the FCA's codes of practice. 
Loan sharks are not licensed and operate outside the law.
What are the dangers of using loan sharks?
Because they operate outside the law, if you borrow money from loan sharks then it's likely you'll:
get a loan on very bad terms
pay a huge rate of interest
be harassed if you get behind with your repayments
be pressured into borrowing more from them to repay one debt with another
This could lead to problems paying your rent or committing tenancy fraud to try and make the money back. It can also lead to poor mental health because of the stress and pressure to repay the loan.
How do I know if someone is a loan shark?
There are a few ways to recognise if someone might be a loan shark:
They offered you a cash loan
They didn't give you any paperwork for your loan
They added a large amount of interest or APR to your loan
They've threatened you or taken valuables from you
Often, people tend to think that loan sharks are their friends when they take out the loan – and only realise further down the line who the person really is.
What can I do if I'm in trouble with a loan shark?
We understand that reporting a loan shark can be worrying, but Stop Loan Sharks can help you. They can prosecute loan sharks and illegal money lenders and have helped more than 30, 000 people so far.
If you think you know of a loan shark or you think you've borrowed money from one, you can report them on the Stop Loan Sharks website or call them anytime of the day or night on  0300 555 2222.
If you're worried about paying your rent or would like to talk to someone about your financial situation, you can reach out to our Money Advice Team who are on hand to help with free and confidential advice.