We've renewed our TPAS membership
20/06/2023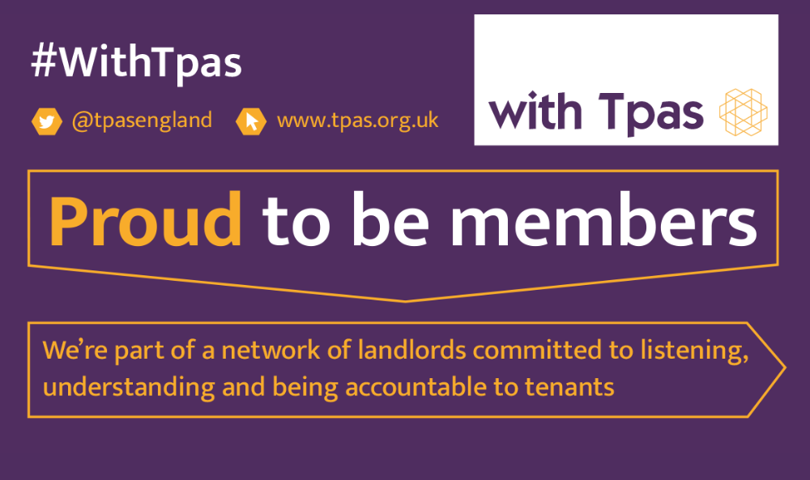 We want to make sure our customers can be as involved with our services as possible, which is why we've renewed our membership to TPAS (Tenant Participation Advisory Service) for 2023/24.
What does TPAS do?
TPAS are a non-profit organisation who promote and champion tenant involvement in social housing. Their membership base is made up of social housing landlords, tenants and contractors across the UK, covering 3 million homes.
They encourage tenants and landlords to work together to improve service and have conversations that matter.
How can this help me?
There's a lot changing in social housing at the moment and TPAS can help you understand how the changes might affect you and how you can hold us to account.
Because we're a member of TPAS, our customers can use our membership to become TPAS members for free!
As a TPAS member, you'll be able to access training sessions, events and webinars as well as having access to their Resource Hub which can help you when you need advice.
You'll also be invited to focus groups and roundtables, so you can have your say and understand what different housing associations are doing to engage tenants – and let us know what we could be doing better.
How can I get more involved as a tenant?
We really want our customers to be as involved and engaged with us as possible. We need your feedback to help shape our services and help us improve - which is why we run My Voice, our customer involvement programme.
My Voice offers various ways for you to get involved and share your views with us, from feeding back on your community to giving us your views on certain areas of the business, like how we communicate with you.
We have a dedicated Customer Scrutiny team who work with our involved customers, to make sure they can be open and honest with us and give us genuine feedback.
If you're interested in joining our MyVoice programme or finding out more information about joining TPAS, you can email our Customer Scrutiny team on customerscrutiny@midlandheart.org.uk