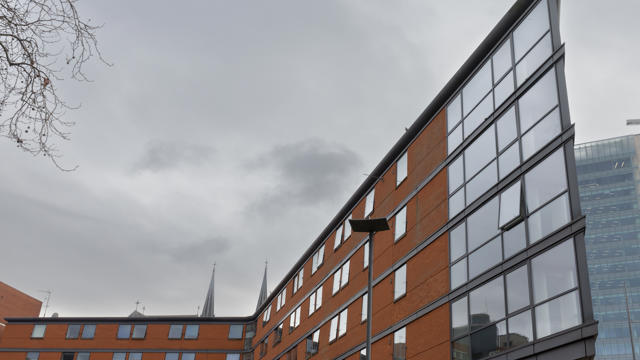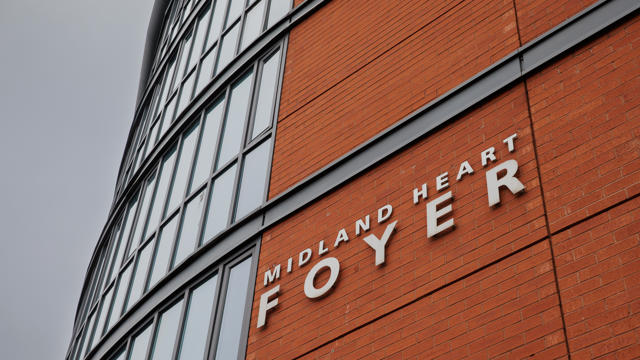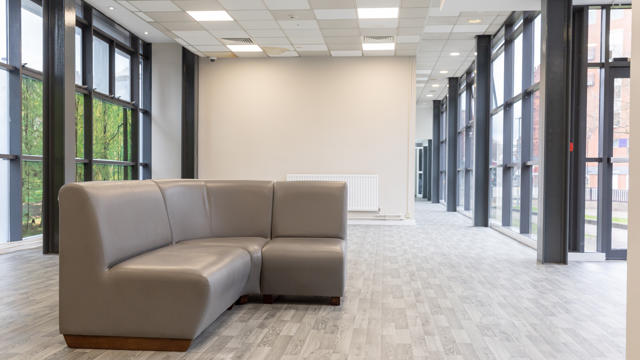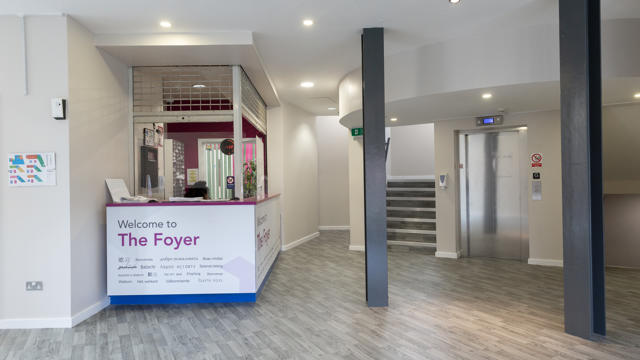 Birmingham Foyer
Midland Heart Foyer, 1 William Booth Lane, Birmingham , B4 6HJ
---
The service offers funded housing-related support to enable young people to move towards independent living. Referrals for accommodation are processed via the St. Basil's Health and Wellbeing Hub, who assess a young person's initial needs before signposting them to the most appropriate accommodation service.
The rooms and communal areas have recently been refurbished and we have communal facilities compromising of a large lounge/study area, communal kitchens, shared laundry, and access to a car park.
Our 80 rooms consist of a bedsit lounge with either/or kitchenettes and wet room facilities. They are equipped with furniture to include a single bed, chest of drawers and table and a chair where possible.
You will be allocated a Support Worker who will guide and support you to identify outcomes you would like to achieve whilst living at the service and design a plan to help you to achieve those outcomes. 
There is an expectation that you actively engage in the independent living programme and keep to the terms of your license agreement. On demonstrating you are ready for independent living, you will have access to Midland Heart's direct let scheme which enables you to access a Midland Heart property.