What is a service charge?
A service charge is a fee for an extra service provided to your home. The service often covers a communal area that is shared with other properties in a block or on an estate. The expected cost of providing the service is split equally between the properties receiving the service.
My rent and service charge has changed, what do I need to do?
You may need to change the amount of rent you pay from 4th April 2022. You'll receive your annual rent and service charge review in the post which will tell you exactly how much you need to pay. Click here if you do not understand your rent review letter. 
If you pay your rent by Direct Debit we'll automatically update your payments for you.
If you're receiving Universal Credit update your journal on or after 4th April 2022 to make sure you get your full entitlement.
If you're receiving Housing Benefit you'll need to contact your local council to check that your claim has been updated.
Struggling to pay your rent?
Call us on 03456020540
We're here to support you but we can only help if you let us know about your situation. We'll work with you to come up with a solution together.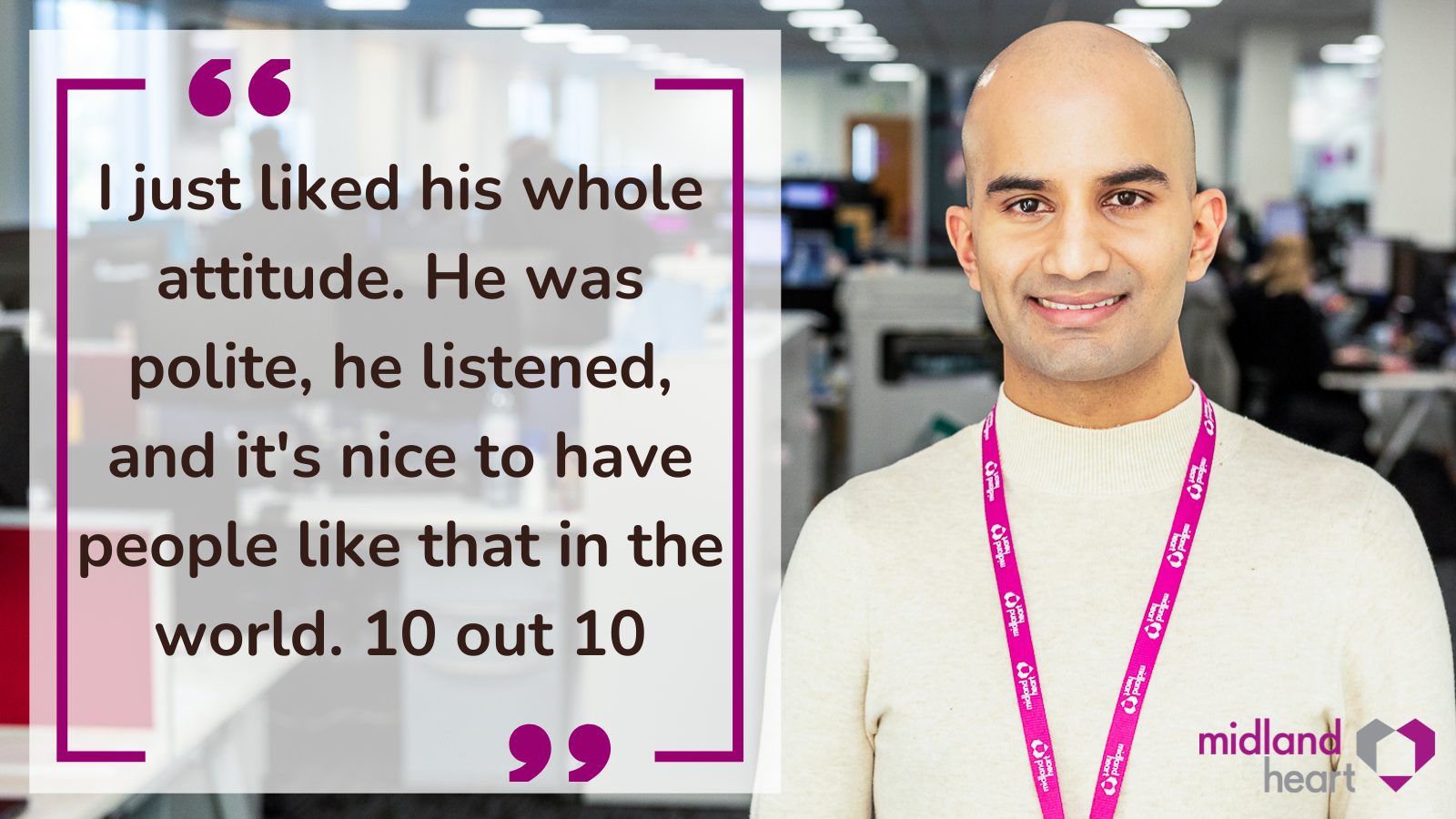 You can find out what type of rent you pay in your tenancy agreement. Here is some information about the different types of rent:
Social rent
This type of rent is set based on a formula set by the government. It takes into account the valuation of a property, alongside size & local area average earnings to calculate a target rent for your property. The rent review you receive each year is set out by the government rent policy. Currently this is at a rate of September CPI +1%.
Affordable rent
This type of rent is set at 80% of the market rent including all service charges. Increases are set out by the government rent policy. Currently this is at a rate of September CPI +1%.
Secure rent
Also known as fair rents, this type of rent is applicable if you started your tenancy before 15th January 1989 or if you transferred internally from another fair rent tenancy. The amount of rent we charge here is set by the Valuation Office Agency (VOA)  – we apply to register your rent & service charges every 2 years to the VOA
Shared Ownership
If you own part of a property under the shared ownership scheme you will pay a rent for the percentage you do not own. Please note with this type of rent additional services such as buildings insurance & repairs become the owners responsibility.
Every year we review the rent that you pay for your home. We use a formula given to all Councils and Housing Associations by the Government.
After four years of a 1% reduction to your rent, the government has announced that rents will rise by CPI + 1% from April 2020. You can read more about this here.
The aim of the annual review is to create a fair system for customers regardless of whether they are a council or housing association tenant. Customers should be paying a similar rent to others living in the same size property in the same area.
The rent review takes into account several factors:
The size of the property
The valuation of the property
The average household income for the county in which you live
Rent increases
The Government sets a maximum increase level for any single year. Most of the rent increases occur in the first week of April.
We'll write to you before any increase, giving a calendar month notice of the planned rent increase
What does my rent cover?
The rent you pay gives you the right to live in your home. It also includes building insurance as well as repairs and maintenance to your home and communal areas. You can find out what repairs we are responsible for here.
If your home has communal areas that you share with your neighbours your service charges cover things like:
• Gardening
• Cleaning halls and stairs
• Shared lighting
• Warden services
• Rangers services
• Laundry facilities
• Door-entry systems and fire alarms
• Cleaning windows
We have fixed service charges for most of our rented homes. This means that the charges change every year based on a fixed formula (e.g. actual costs or increases in Retail Prices Index).
We have variable service charges for our owned/shared ownership homes. We issue audited accounts out to residents each year and if the scheme has a surplus or a deficit this is rolled over to the next financial year for the scheme depending on the actual expenditure.
A surplus means if there is a credit that is passed over to the residents so they pay less for their service charges. If the scheme is running at a deficit, then residents will have to pay more for their service charges.
If you disagree with the proposed new rent and you wish to appeal, then you must make an application of appeal to First Tier Property.
First Tier Property is an independent body and they have very strict timelines. You must make your application of appeal within one calendar month of you receiving your rent review letter.
If you make an application after one calendar month, it will be dismissed.
The details of the First Tier Tribunal are:
First Tier Tribunal
Midlands Region
Residential Property
Centre City Tower 
5-7 Hill Street
Birmingham 
B5 4UU
Tel: 0121 600 7888 
Fax: 01264 785 122
E-mail: rpmidland@hmcts.gsi.gov.uk
This office covers the following:
Metropolitan districts: Birmingham, Coventry, Dudley, Sandwell, Solihull, Walsall, Wolverhampton.
Unitary authorities: Derby, Leicester, Rutland, Nottingham, Herefordshire, Telford and Wrekin and Stoke on Trent.
Counties: Derbyshire, Leicestershire, Nottinghamshire, Shropshire, Staffordshire, Warwickshire and Worcestershire.