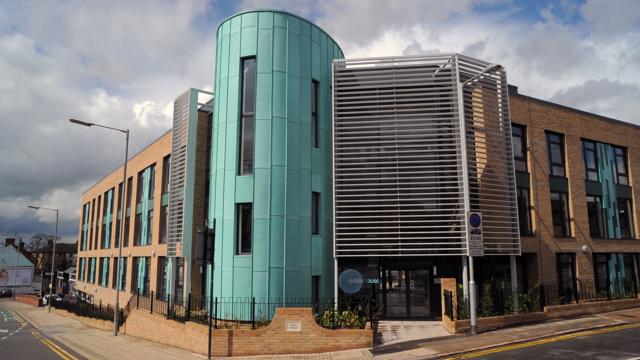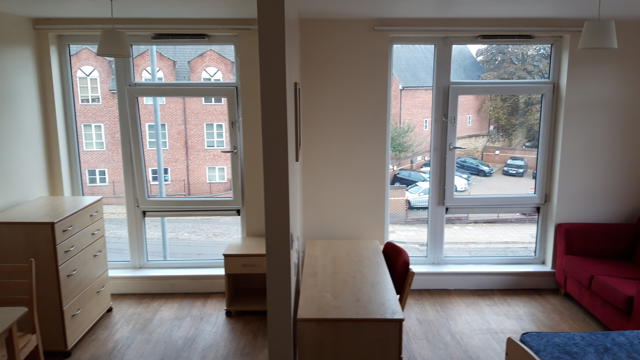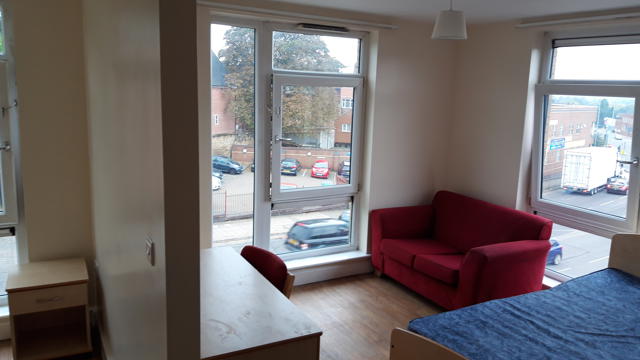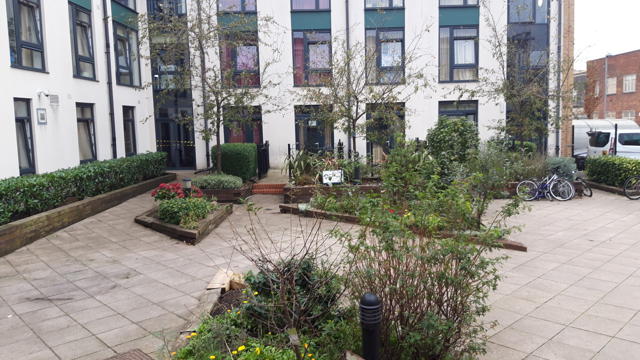 Oasis House
Oasis House, 35 Campbell Street, Northampton, NN1 3DS
---
Oasis House is a 58-bed property providing accommodation to homeless adults located in Northampton, just a short walking distance from the city centre.
Oasis House provides temporary accommodation to homeless individuals and couples within the West Northamptonshire area. We work in partnership with The Hope Centre and West Northants Rough Sleepers outreach team to provide the residents of Oasis House with the help, services and opportunities they need to thrive.
Our accommodation comes furnished and consists of:  
47 self-contained apartments
11 en-suite bedsits with shared kitchen access
3 dog kennels
The building is staffed 24 hours day, 7 days a week. On-site car parking is available, although it is limited.
Our aim is to equip individuals with the rights skills necessary to enable tenancy sustainment. Before an offer of accommodation is made, we assess the needs of the applicants based on the information provided. The decision to offer accommodation is based on the outcome of that assessment and subsequent landlord references. Customers stay at Oasis House for up to 2 years in which time they are supported to secure permanent accommodation.
Throughout our independent living services, they have a dedicated Support Worker who offers support during their stay.
The Support Worker along with the rest of the team are there to offer advice, guidance and support with things such as money management, tenancy advice, access to health care or training, education and employment.
Facilities available at Oasis House include:
Large communal courtyard
Laundry room
2 communal lounges
Wi-Fi
3 dog kennels for adjoining rooms (on the ground floor only)
Local amenities within walking distance
To apply for Oasis House or ask for any further information:
Email: oasishouse@midlandheart.org.uk
Tel: 08459507111
The local area
Public transport:
Northampton train station is just a 15-minute walk away which connects you to London, Birmingham, Rugby and many more destinations
Northampton bus interchange is located within a 10-minute walk from the service which connects you to Kettering, Corby, Wellingborough, Peterborough, Rushden as well as other surrounding villages
Nearby doctors:
The Mounts Medical Centre (0 miles)
Campbell Street
Northampton
NN1 3DS
Tel:  0844 387 8181
Maple Access Partnership LLP (0.49 miles)
17-19 Hazelwood Road
Northampton
NN1 1LG
Tel: 01604 250969
Abington Dental Practice (0.53 miles)   Emergency Treatment 24/7
1a Billing Road
Northampton
NN1 5AL
Tel: 01604 638815
Nearby chemist:
Mounts Pharmacy (0 Miles)
Campbell Street
Northampton
NN1 3DS
Tel: 01604 250838
Nearby supermarkets:
ALDI (0.3 Miles or 6-minute walk)
Earl St, Northampton NN1 3AU
8AM – 10PM
Nearby park:
Abington Park
Park Avenue South
Northampton
NN1 5LW
Tel: 01604  639250