National Sprinkler Week
16/05/2022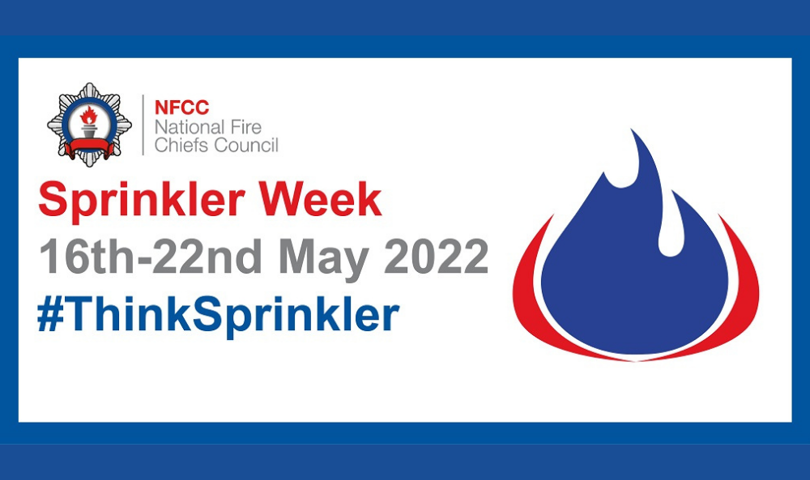 Making sure our customers are safe at home.
Since the last national sprinkler week we've been busy installing brand-new sprinkler systems into some of our resident's homes.
Although our buildings met the required safety standards, we found that some of our services would benefit from the additional protections offered by having a sprinkler system fitted.
Fire services are big advocates for sprinkler systems as they'll control and possibly even extinguish a fire before the fire service can reach it. This provides additional protection for individuals, neighbours, and properties in the event of a fire.
But what did our residents think?
At the beginning of the project the main question from our residents was, 'if I burn my toast, will it trigger the sprinkler system?'. However, the conversation has now moved on and feedback so far has been positive.
We asked the question after the sprinklers were installed, 'Do you feel safe in your home now we have installed sprinklers?' 93% of residents agreed they feel safe having this extra line of protection. 
"They're a lifesaver in apartment blocks, especially with the elderly. We're all getting old, we could set a fire, we don't know. But if I did, it's only going to be in my flat, it's not going to affect anybody else and it's only going to be in the one room."
"The contractors were great! You didn't even know they'd been there, and my flat was cleaner when they went out to when they went in!"
"I have been here for 13 and a half years, and always felt safe. However, these sprinkler systems have made a big difference. I would really recommend them to everybody."
David Hodgkins, our Fire Safety Manager, said: "The safety of our customers is at the heart of all we do. We're thrilled that the option of having sprinklers installed has been so well-received by the residents, who have been so positive in engaging with us and the fire service."
Find out more about the project