Energy Saving Week 2023
20/01/2023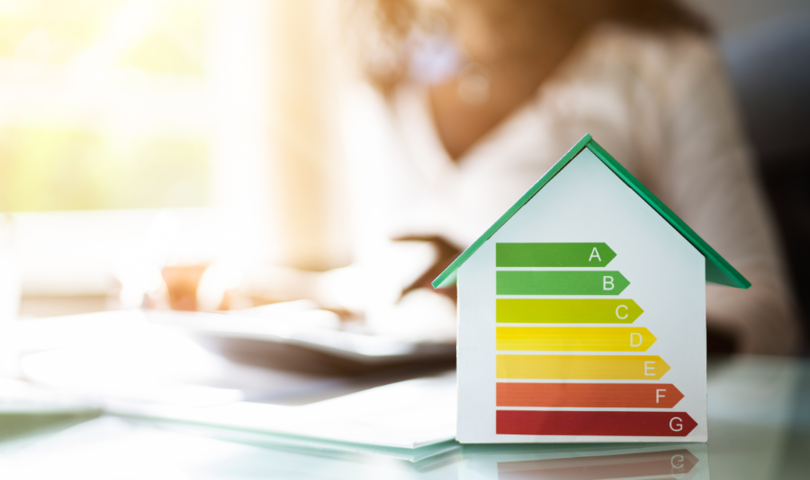 This Energy Saving Week we wanted to let you know what we're doing to make our homes more energy efficient.
What is energy efficiency?
If something is energy efficient it means that it uses less energy to perform the same task.
Many people in the UK are living in houses that have poor energy efficiency. This means they may have to keep their heating on a higher temperature for longer, to keep their homes warm. This leads to them paying more than they should.
Supporting our customers
As energy costs continue to rise, lots of people are worried about how they'll afford to pay their bills each month. We want to support our customers and make sure they can afford their bills.
We can't control energy prices but we can work towards make our homes more energy efficient.
So over the past year and a half, we've been doing just that. We've been working with customers to make improvements and increase the energy efficiency of their homes.
Improving EPC ratings
We've started with our homes that have the lowest EPC ratings. EPC stands for Energy Performance Certificate and every home is required to have one by law. Your EPC will tell you how energy efficient your home is and will have a rating from A (the highest) down to G (the lowest). You can find out more about EPC's here.
The government is hoping for as many homes as possible to be an EPC Band C or above by 2035. However, we've committed to achieving this in all of our homes by 2030.
This means our customers will all be living in more energy efficient homes and they'll save money on their energy bills. It will also mean we are doing our bit for the environment and reducing our carbon footprint.
Retrofitting new technologies
In line with these goals, we've been working on installing solar panels and air source heat pumps in some of our lowest rated homes. We've also provided customers with cavity and external wall insulation, to make sure homes are retaining as much heat as possible.
As part of the process, we look at each property individually to make sure we're installing the most appropriate and energy efficient systems for each home.
Positive customer feedback
Customers who have already had these works completed have been really happy with the end result and have said their homes feel much warmer.
This is just the start of our energy efficiency improvements and we'll be continuing with this project until we reach our target – but we can't do this without your help!
When we reach out to you about upgrading your homes' energy efficiency, please make sure you get back to us as quickly as possible so we can get started. It's for the good of the planet as well as your heating bills!
You can find out more about saving energy in your home here.
If you're struggling with your energy bills this winter, remember our Money Advice Team are here to help. You can find out more about the support they can offer here.