It's Debt Awareness Week
23/03/2023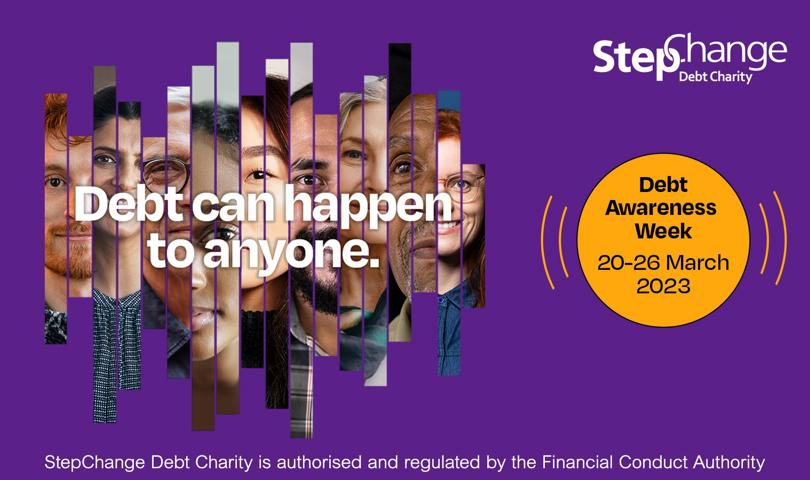 This week is Debt Awareness Week, so our money advice team have pulled together some advice about debt and when it can become a problem.
Debt is something most individuals will have at some point in their life however, this is not necessarily a bad thing. Managing a credit card or mobile phone account well can help build a credit history to allow you to successfully apply for credit for larger purchases like a house or car.
Debt is only a problem when you begin to fall behind with payments. This can happen for various reasons; death, divorce, poor health or loss of earnings can all result in you having to stretch your finances. If you start to struggle to afford all of your usual outgoings, then your debt repayments will usually also become unmanageable.
Many people turn to credit to cover these debt repayments, which may be a short-term solution but ultimately makes financial matters worse as the burden of debt increases over time.
If you find yourself falling behind with debt repayments, it's a good first step to write down your income and compare it to your outgoings. You can then consider if there are any areas of non-essential spending you could cut back on.   
If you've tried this and still can't see a way of meeting your debt repayments, you should contact your creditor (the company you owe the money to) to make them aware of your financial difficulties. The sooner you do this the better. They might be able to offer you a repayment solution so that you can avoid additional fees, a negative impact on your credit score and potential legal action.
It's no surprise that the Office of National Statistics report that financial pressures appear to be negatively affecting the wellbeing of people reporting them. People who are in arrears or are finding it difficult to make their monthly payments report lower happiness and life satisfaction and higher anxiety than people in a more stable financial situation. Similar trends appear among those who are borrowing more money or using more credit than usual.
If you're experiencing problems with debt and need help, you can contact a free debt advice or counselling service for help and support. You can find a free debt advice service here.
Don't ignore a debt problem. We know it can be hard, but speaking to someone about the problem will be your first step to finding a solution.
You can read about how our Money Advice Team helped one of our customers with almost £4000 arrears, here.