Recognising tenancy fraud
Tenancy Services 17/11/2023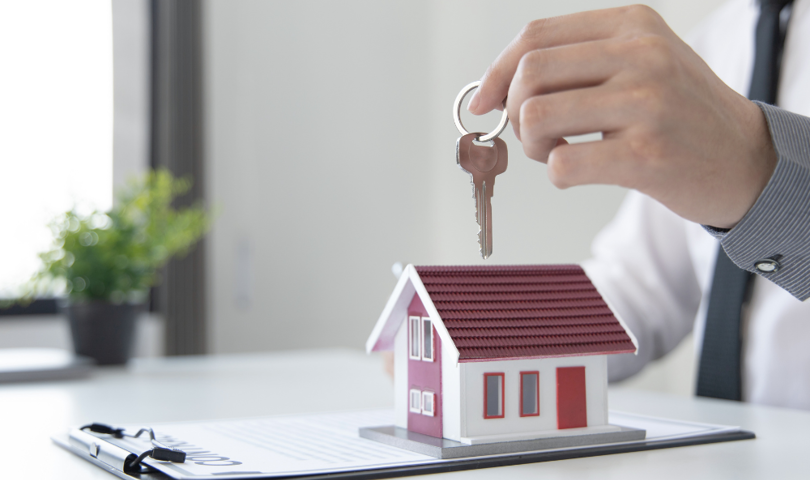 This week was International Fraud Awareness Week, which is the perfect time to shine the spotlight on tenancy fraud and how we can all help to prevent it.
With social housing in short supply, it's really important that our homes are only lived in by the people they are intended for.
More than 148,000 homes across the UK are affected by tenancy fraud at the moment leaving 100,000 families in temporary accommodation.
What is tenancy fraud?
Tenancy fraud can take different forms and usually means someone has lied or hidden the truth to get a home.
Some tenancy fraud is committed for profit, whereas other cases can occur when family members or friends try to help each other out by bypassing the application process or providing misleading information
What types of tenancy fraud are there?
Subletting: One of the most common forms of tenancy fraud, is subletting. This means a tenant rents their home out without our knowledge or consent. They continue to pay rent to us but charge their new tenant much more.
Did you know? We've taken action against ex-tenants after they advertised our property on Rightmove and Airbnb!
False Information: False information is when applicants give us misleading information during their housing application, like saying they have more people living with them or giving us false income details. This can mean people with a genuine housing need have to wait longer for a home.
Did you know? We've caught tenants who failed to disclose they already had a tenancy with another housing association to gain a new tenancy for a partner or family member.
Non-Occupation: This is when a tenant isn't using our property as their main home. This means there are empty properties that are not available to those who need them
Did you know? If a tenant leaves their property and moves in with a partner for the majority of the time or leaves family to live in the property instead of themselves - this is tenancy fraud.
Tackling tenancy fraud
Our Tenancy Services team specialises in Anti-Social Behaviour (ASB), safeguarding concerns, tenancy breaches, and fraud.
Within our Tenancy Services team we have a dedicated tenancy fraud officer who works alongside the police, fraud teams in local authorities and other partners. Together we can gather evidence, determine whether fraud is being committed and take action against individuals to ensure our homes are available for those who need them most.
Our frontline teams are also trained to look out for the signs of tenancy fraud and to report anything suspicious…but we also need your help.
How can I look out for tenancy fraud?
If you suspect a neighbour might be committing tenancy fraud, you need to report it to us and give us as much information as possible so we can investigate.   We'll make sure you remain anonymous from the person you are reporting.
Here are a few signs you can look out for which might mean things aren't right:
Lots of people living in your neighbours home that is more than the occupancy
Damage to property, like smashed windows or broken doors, but no repairs raised
Seeing different people often staying over at the property
Properties looking abandoned
Tenancy fraud can cause increases in antisocial behaviour and can prevent people who really needs homes from getting them.
Find out more information about your tenancy and possible breaches here.