Dates for your Diary: Christmas - New Year
17/12/2021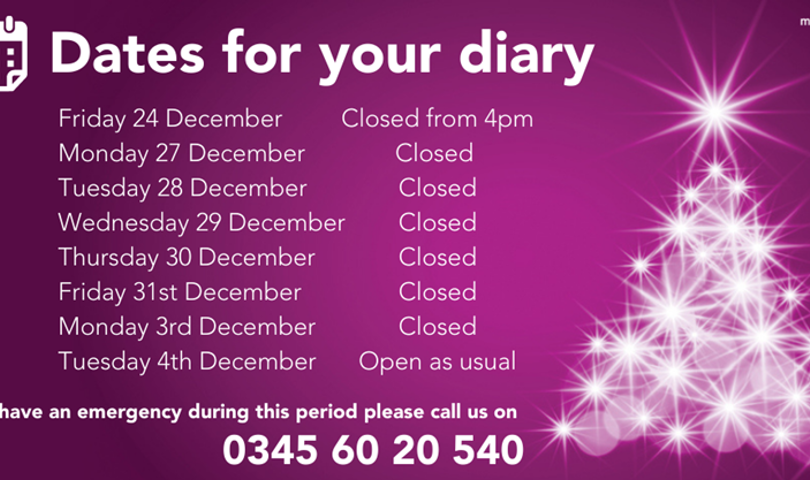 Our Customer Hub and offices will close for Christmas at 4PM on Friday 24th December 2021.
We will reopen on Tuesday 4th January 2022.
During this time our out of hours service will only be taking emergency calls. An emergency is something that causes an immediate health, safety or security risk to you or anyone else. An emergency is also something that is causing a lot of damage to your home. 
Click here to find out more about emergency repairs.
Who do I call to report an emergency?
If you have an emergency call us on 0345 60 20 540.
If you believe that you are in immediate danger dial 999.
If you can see or smell smoke call 999 or 112 immediately.
If you think you can smell gas telephone 0800 111 999 straight away.
When can I report an emergency
You can report an emergency at any time of the day or night, this includes the weekend and all bank holidays including Christmas day.
Please do not fill in a contact form, email or message us to report an emergency as we will not receive it until after we reopen.
What if I have a non urgent repair
If your repair is not an emergency you can contact us here and we'll get back to you when we reopen. 
You can also look at our website for information on how to resolve the issue yourself.
We hope you have a merry Christmas and we look forward to hearing from you in the new year.