Estate Community Event
13/12/2021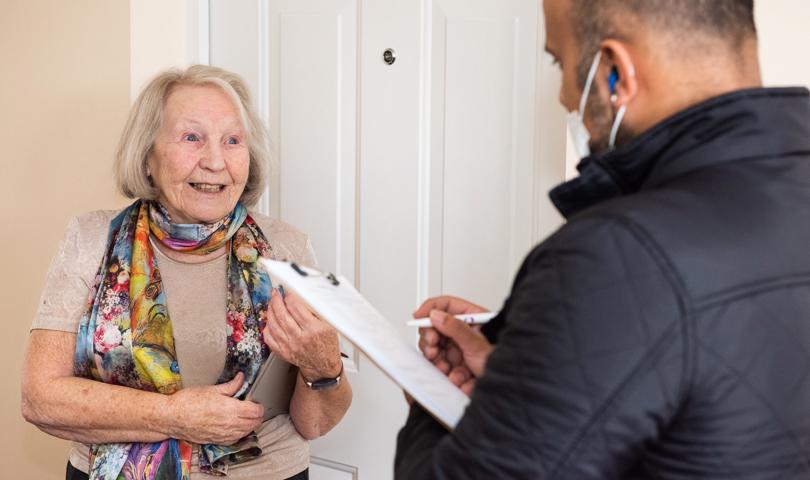 Our Estates team and Rangers team held a community event at Blackberry Avenue in Lichfield.
The event took place in May and was supported by Lichfield District council who attended to give us a hand.
Finding a solution
We planned the event so that we could speak to our customer's directly. We had noticed that they were having issues with the bin storage area and wanted to understand why. These issues had led to problems with refuse collections.
We had been working with the local authority to solve the problem. We had also arranged for the Rangers to visit more often to make sure that the bins were able to be collected by the council.
We wanted to talk to residents so that we could find the best way to resolve the issues.
Supporting residents 
At the event we were able to have a chat with our customers and provide advice and support with longer term solutions.
Lichfield council gave out leaflets about correct recycling methods, whilst the Rangers cleared the rubbish and deep cleaned the bin stores.
Emma Meadon, Estates Manager said "We have seen an increase in the volume of rubbish and sometimes fly-tipping on our estates, particularly in the last 12 months whilst our customers have spent more time at home. We work closely with our customers and partners to address local issues in order to improve our homes and the environment".
Working together
We will continue working in partnership with local councils to improve the environment and our communities. We want to make sure our estates are a place that our customers are proud to call home.
If you're experiencing issues with your shared bin stores or with fly-tipping in communal area's you can report it to us here.