I will always remember your kindness
13/12/2021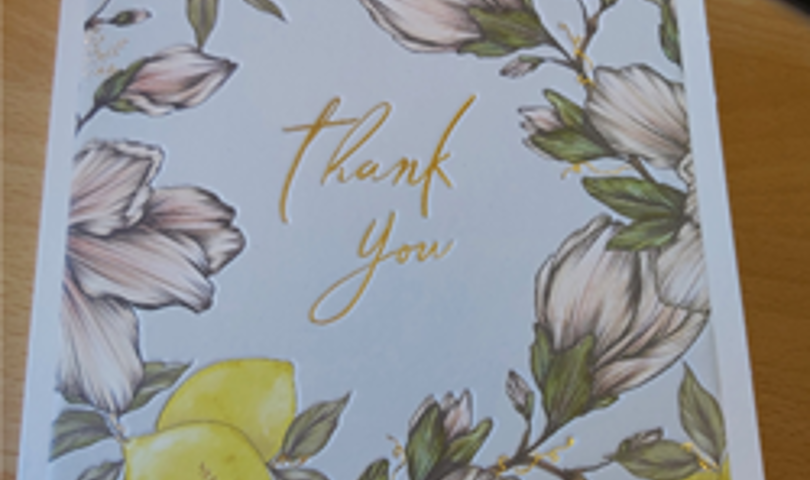 98-year-old Trevor has been living at Timbermill Court, our Retirement Living scheme in Harborne (Birmingham), for over 27 years. His daughter Marilyn explained how our colleagues' outstanding customer service has not only had a positive impact on her dad but for the rest of the family too…
"Mum and Dad moved to Timbermill Court in 1994, having decided to downsize and move to somewhere more manageable. My dad was Mum's main carer as she had many health issues and they lived happily together at Timbermill until Mum passed away in 2014 aged 89.
"Up until the last 18 months, Dad has been able to look after himself with support from our family. But last year, he was diagnosed with dementia and so in January this year, we decided to move him into permanent residential care.
"Throughout this time, Linda Durden (Scheme Manager) has been a pleasure to work with and I can't explain how much I've appreciated her help over the last few months. She works so hard to make sure everything runs smoothly and is always reliable and conscientious.
"Linda was very good at assessing Dad's needs and, upon realising what a private man he was, she always kept a discreet eye on him – something I found very reassuring. I always felt she treated him like one of her own and even through the pandemic, she made sure to keep in regular contact with him.
"Linda always goes above and beyond to help people, listening and acting upon any concerns. On one occasion last summer, we discovered a wasps' nest outside my dad's kitchen window and unfortunately, my sister got stung. I reported this to Linda who was on the case straight away, resolving the issue for us very quickly. I know some people would say this is just Linda's job but it's a big weight off of our shoulders knowing that she can be trusted to sort things out without the need for us to constantly remind her.
"On a more personal level, Linda and the team have been so wonderful in helping me to clear Dad's flat during his move. I had originally enlisted the help of a charity in clearing the flat but sadly, they were too expensive. Linda, seeing how distressed I was, stepped in and helped, carrying box after box of bric-a-brac up to her store cupboard. She later found good homes for the majority of items with the customers at Timbermill. It was so lovely of her to care not only about my Dad but also the impact clearing Dad's flat would have on me and the family.
"Thank you Linda and the team for all your help. I don't know what I would've done without your support and I'll always remember your kindness towards Dad and our family."