Reporting live from St Crispins
13/12/2021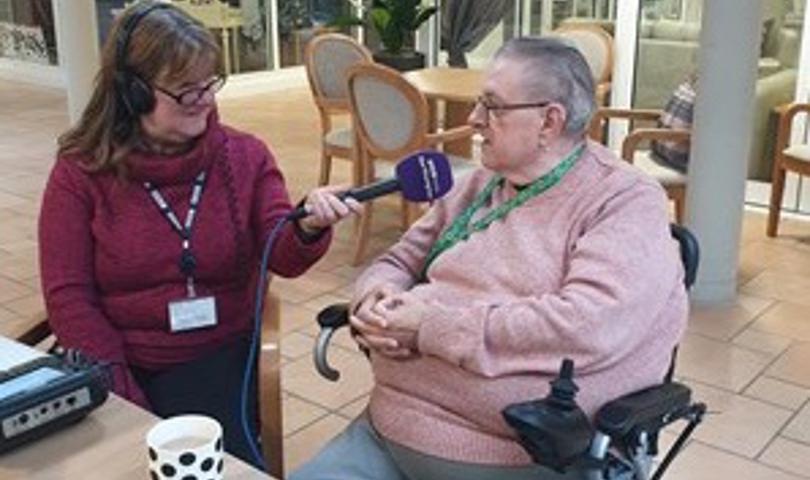 BBC Radio Northampton were reporting live from St Crispin Retirement Village in Duston On Wednesday 3rd November.
We were live on Annabel Amos' breakfast show all morning and reporter Sara Palmer spoke to customers and staff to find out what life was like at the village.
Our Retirement Living PLUS schemes are vibrant communities, and St Crispin is no different! With 270 homes set across five floors, it's one of our largest and there was no shortage of customers wanting to tell their stories to the listeners of Northampton.
Bill was one of the residents we spoke to. His parents lived at St Crispin, and four years ago he and his wife, Shirley, decided to make the move too.
"We didn't know much about the village at the time, but we came down to visit regularly and we fell in love with the place, so when an apartment became free we moved in. You've got your own front door so if you want to chill and sit in your own apartment you can, but also if you do want to go out there's always something going on."
- Bill, resident at St Crispins
Anna King, Lifestyle Coach and local Councillor, arranges the activities at the scheme. She said: "I've been here for four years in March – it doesn't seem that long! – and it's really such a rewarding job. It's an amazing place to work, we've got so much going on and we're always looking for different activities to put on for the residents and really nurture their wellbeing."