Residents look forward to having sprinklers fitted
13/12/2021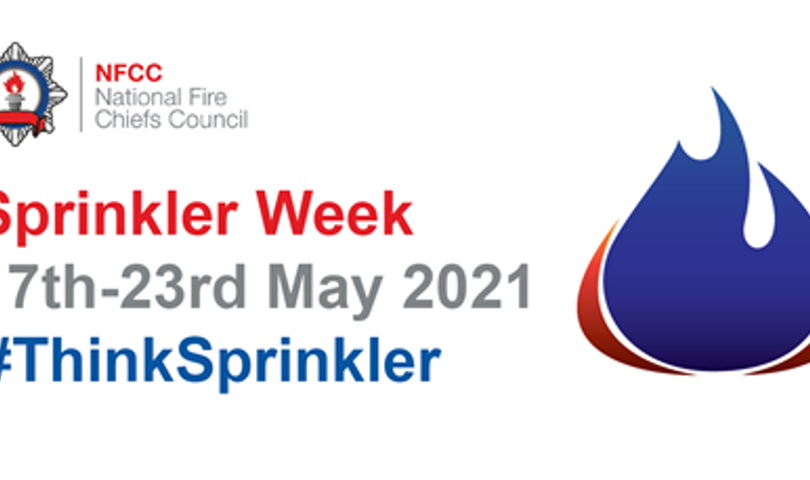 This week is National Sprinkler week. The campaign aims to highlight the very important role that sprinklers can play. 
We're working with Staffordshire Fire and Rescue Service as part of their Community Sprinkler Project.
The project aims to make high-rise properties safer by protecting residents from domestic fires.
We're currently planning to fit sprinklers into 11 of our properties and have two more under consultation.
Charnwood House in Lichfield will be the first to have sprinklers fitted.
Sara Turrell lives in her flat at Charnwood House with her two children. Sara has osteoarthritis in her right hip which affects her mobility.
She said: "I didn't hesitate to agree to have them fitted – it makes me feel so much safer knowing that there will be another line of defence against fire, to protect myself and my children."
"Since (the) Grenfell (fire), we as a family have got a fire plan and the children know what to do. I would worry about how long it takes us to get up and down the stairs but now I know there's going to be an extra barrier between us and any fire – I feel a lot safer."
Knowing that sprinklers will be fitted has made customers feel much safer.
David Lees has lived in Charnwood House for 12 years, he has COPD which is a lung disease and worries about what he would do if there was a fire.
He said  "My COPD is affected by just cooking in the kitchen sometimes, so if there was a fire I know I would be at risk from the smoke.
"In the case of any fire your life is at risk. So, to be honest I welcomed the sprinklers because it's another way of saving my life and others. Sprinklers will just mean I'm safer in my own home and that's a good feeling."
Residents have played a positive role in the project.
Our Fire Safety Manager Dave Hodgkins said: "The safety of our customers is at the heart of all we do in helping around 70,000 residents to live as independently as possible across the Midlands region."
"We're thrilled that the option of having sprinklers installed has been so well-received by the residents of Charnwood House, who have been so positive in engaging with us and the fire service.
The fire service praise residents.
Ashley Mather, Fire Engineering and Suppression Lead for Staffordshire Fire and Rescue Service said:
"We're really proud of what Midland Heart are trying to achieve by agreeing to install sprinklers at Charnwood House and we're happy to support them in any way we can in order to further protect residents from the risk of fire.
 "This is a truly joint project which has come to fruition as a result of lots of hard work, dedication and most of all – understanding from residents, who want to do as much as they can to protect each other from domestic fires and we're very grateful for that."
Want to find out more?
For more information about managing fire safety in your home visit our website
To find out more, click here for Staffordshire Fire and Rescue Service's advice to staying safe at home.