Restorative Justice success story
13/12/2021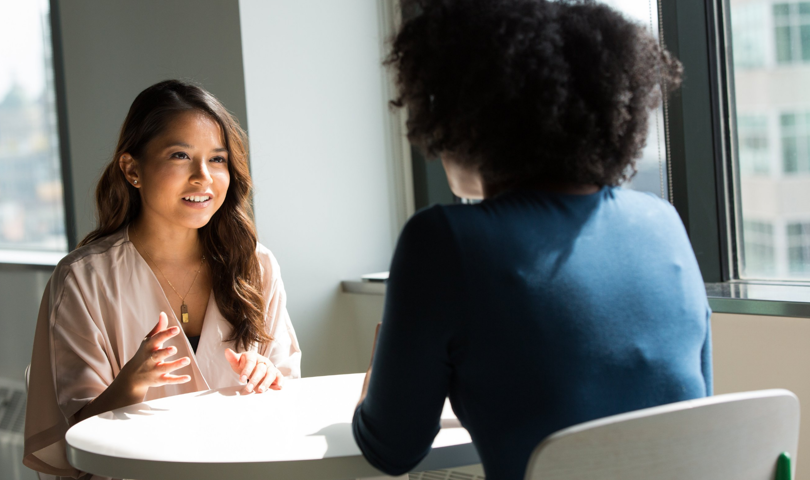 We've found that Restorative Justice (RJ) can be a very successful way of resolving issues between neighbours
As part of the process our Restorative Justice Officer Sacha speaks to everyone involved to hear their side of the story. She then brings them together to discuss the issues and so that they can agree on a resolution.
This is just one of many real life stories where RJ has made a huge difference to our customers:
The complaint
Rosie* had made noise complaints about her neighbour Sumaiya* who lives in the flat above. The neighbours got on well before Sumaiya had her 2 children but when Sumaiya's youngest started walking, the noise became an issue for Rosie. 
Rosie's Story
Rosie explained that Sumaiya's son would run and jump around throughout the day and night. She told us that Sumaiya's husband was also waking her up every morning at 4am whilst he was getting ready for work. It became so bad that Rosie would get up and watch tv at 3.30am to avoid being woken up.
She said that that the noise was having a huge impact on her and she would spend a lot of time in her bedroom to avoid hearing it in the living room. She also mentioned that Sumaiya hadn't attended the sound test that was arranged so that for her to listen to the noise coming from her own flat. Rosie felt that her neighbour was trying to drive her out in order to get her flat.
Sumaiya's Story
Sumaiya told us that her floorboards were very squeaky and she had bought numerous rugs to reduce the noise coming from her flat. She tried her best to keep the kids in the bedroom during the mornings and stayed out as late as possible to give Rosie a break from the noise.
Sumaiya let us know that her son was non-verbal and she suspected that he was autistic. She said that despite doing everything she could, she was still getting noise complaints.
The meeting
During the RJ conference, Rosie told Sumaiya how the noise had been affecting her. She opened up about having a 20 year old son who is autistic and how having disturbed sleep affects his behaviour.
Sumaiya described what she has tried to do to resolve the issue. She explained why she was unable to make the sound test and revealed that she was waiting for her son to be assessed for Autism. Sumaiya became tearful and told Rosie that she was struggling to access support without a diagnosis.
The result
Rosie was instantly able to relate she gave Sumaiya advice and told her that she can come and talk to her at any time. They discussed layout of the flat and where the noise was coming from. Sumaiya realised that Rosie's flat had a different layout to what she'd imagined, so what she had been doing to reduce the noise was not benefiting Rosie. They came to a mutual agreement and as they left Rosie offered Sumaiya a lift home and they joked about taking trips out together.
The benefits of RJ
Sometimes our tenancy service officers are given information that may help to solve a dispute. However they cannot share this with anyone else due to data protection.
Restorative Justice allows neighbours to speak to each other directly, this way they are able to share as much information as they are comfortable with and reach agreements that they are more likely to stick to.
If you think you could benefit from Restorative Justice. Click here to find out more and sign up.