A right royal knees-up!
retirement 08/06/2022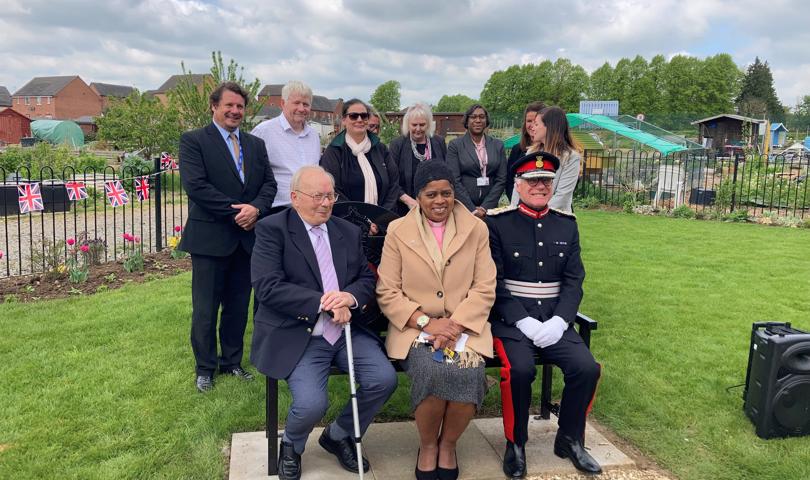 The Queens Jubilee has been a busy one for our schemes. We've had all sorts of activities on for our residents and it's fair to say they've had a great time.
We've had a number of different activities taking place, from discos to street parties, live music to VIP appearances. Keep reading to see how they celebrated in style…
St Matthew's Place, Retirement Living PLUS Scheme in Wolverhampton 
Residents were encouraged to invite family and loved ones for a special celebration at St Matthew's Place. With live music and plenty of cake, our residents and staff had a brilliant time marking this historic occasion. 
Bushfield Court, Retirement Living PLUS Scheme in Wolverhampton
Residents designed their own jubilee themed hanging baskets, took a trip on a vintage London bus and were treated to a jubilee picnic. William, Kate, Harry and Meghan even made time in their busy diaries to judge Bushfield's Jubilee Bake Off. We're hungry just looking at those delicious puds!  
Crompton Court, Retirement Living Scheme in Wolverhampton
Residents of Crompton Court came together to watch the Trooping of the Colour in the residents lounge and  raised a toast to the queen.  They celebrated the Queen's Platinum Jubilee with a  'Bring & Share' lunch which included a Colin the Corgi cake and the Queen's Jubilee Trifle.  An Entertainer sang songs from the past 70 years and residents enjoyed a sing-a-long!  Celebrations continued on the Saturday with an 'indoor' street party.
Saltbrook Place, Supported Living Scheme in Dudley 
They're not your usual royal visitors but Shrek, E.T, The Incredible Hulk and Marilyn Monroe had a ball celebrating at Saltbrook Place, especially as it involved a disco and cake!
Chatham Place, Retirement Living PLUS Scheme in Northfield 
This one's not a celebration but a throwback! Steph, one of the residents at Chatham Place, met the Queen a little while ago. It was the centenary of the Royal National Institute for the Blind and Steph was asked to demonstrate a blind person doing math with a tactile drawing board. She was drawing the third line of a triangle and said "that line is meant to meet that one but it never does when I draw it". This made the Queen laugh and the press took a photo at the perfect time.
St Crispin Village, Retirement Living PLUS Scheme in Northampton
The residents of St Crispin Village were joined by pupils from St Luke's CE Primary school to witness Her Majesty's Lord Lieutenant of West Midlands, James Saunders Watson open our Jubilee Garden. They took part in a jubilee quiz and a super platinum party with around 200 residents! Over the bank holiday weekend they enjoyed picnics, singers, stilt walkers, up close magic and a performance by the Bharataratyam dance group. The Happy At Home project also attended so that isolated retired people in the local area could enjoy the festivities.