Birmingham Pride 2022
28/09/2022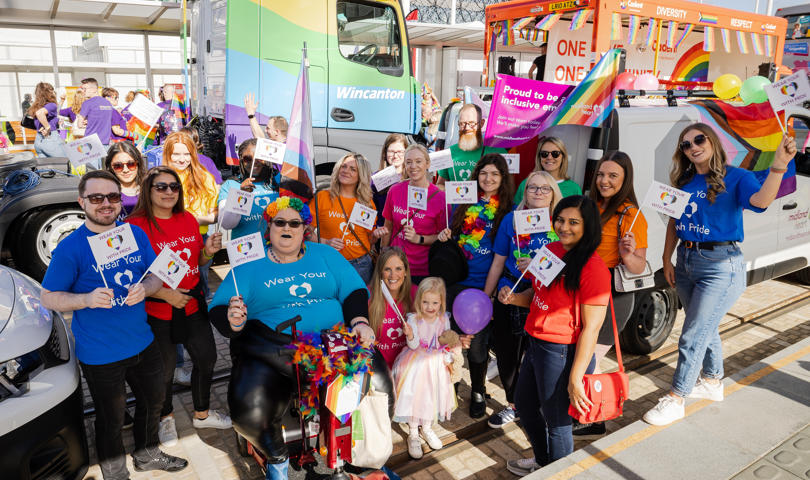 Last Saturday, colleagues from teams across Midland Heart took part in the Birmingham Pride parade. This year marked 25 years of Pride in Birmingham, and was the biggest ever event with around 75,000 people attending across the weekend.
Our group was led through Birmingham city centre by a Midland Heart van. We carried lots of colourful banners and umbrellas, which came in handy when there was a rain shower. It was amazing to see the number of people lining the way on both sides, cheering on the parade and waving our Midland Heart pride flags.
Pride is a great opportunity for us to show our support for the LGBT+ community – we want to make sure all of our colleagues and customers are treated with respect and feel able to be themselves. We know that lots of LGBT+ people still face challenges, and we want to help to raise awareness and be as inclusive as possible.
As you can see from the photos, we were all really proud to represent Midland Heart at Pride and we're already excited for next year's event!
Our Customer Scrutiny Team run a variety of meetings and events to make sure we're hearing from as many customers as possible. If you'd like to get involved with our LGBT+ focus group or give any other feedback, please get in touch! You can email customerscrutiny@midlandheart.org.uk or call 07563 465869.