Credit: what does it all mean?
07/11/2022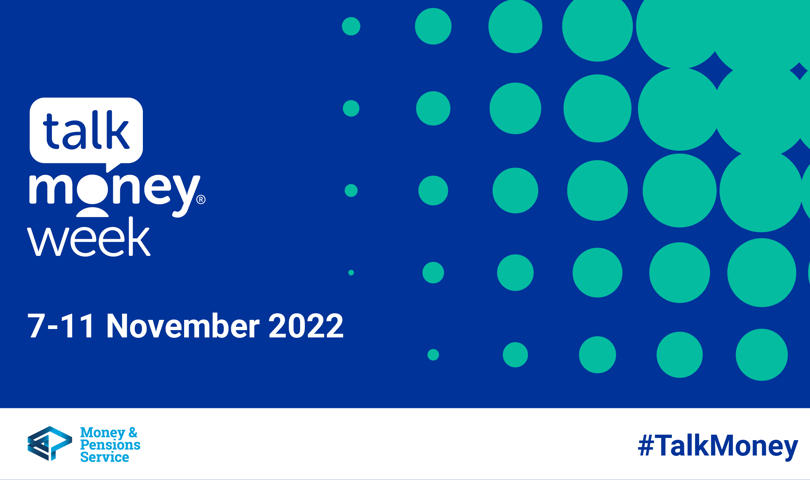 Talk Money Week takes place every year and encourages people to be more open about their finances and to have honest conversations about money.
This year, with the rising cost of living affecting so many people, the topic for Talk Money Week is credit. Credit comes in many different forms and has lots of different terms that we are meant to understand – but do we?
We want to tackle the jargon and misinformation surrounding credit this Talk Money Week, to help you better understand your credit options and what the money lenders are really saying.
Here are a few key phrases and terms you might come across:
APR: Annual Percentage Rate (APR) is mentioned in most credit agreements. It's the total amount added to the money you are borrowing, including interest and other additional fees. For example: if you borrow £1000 on your credit card with 12% APR and make no payments at all, you'll be charged 12% on the £1000. This means you'll pay back £120 in interest over the year.  It's important to note that whilst the interest will be £120 there will also be late payment fees incurred.
Buy now, pay later: This allows you to buy what you want and pay at a later date or pay in equal instalments over a set period of time. Companies such as Clearpay and Klarna provide this service for a lot of online shops. You need to keep in mind that there could be issues if you can't afford the instalments or don't pay on the date agreed. More interest could be added or the debt may be passed on to debt collectors.
Payday loans: Payday loans are often seen as a "quick fix", but they usually have an extremely high APR making them very expensive to pay back. This is because they target customers who don't have a good enough credit rating to apply for loans elsewhere. The APR can be anywhere between 49 – 1000%, meaning the amount you pay back is much higher than what you borrowed. This can lead to a "borrowing cycle" - where you have to borrow more money or extend your current loan to be able to afford the original loan repayments.
Overdraft: Overdrafts give you a set amount of money without that you can borrow without having to officially request a loan each time. However, there is a cost attached. Banks charge a set monthly interest rate averaging at 40% for overdrafts. If you only occasionally dip into your overdraft, this might not affect you too much – but if you find yourself in your overdraft for most of the month, it can become very expensive.
Hire purchase: Hire purchase is often used for bigger purchases such as cars. Generally, you pay a deposit and then monthly instalments as well as added interest, until the full amount is paid off. The loan is usually for a fixed period of time up to five years. It's important to remember that you don't own the item until your last payment is made. The item can be repossessed if you fail to make your payments.
Credit Cards
Did you know there are over 52 million credit card accounts in the UK? Just under 35 million of these accounts are active. If credit cards are used responsibly and you make regular payments into your account, they can be a useful option and can improve your credit rating.
However, if you can not afford to make the monthly minimum payment, you'll be charged around £12 per month and another £12 as a late payment fee. This is on top of any interest you also get charged. There are also charges for exceeding your credit limit and if you use a credit card to withdraw cash, you are usually charged an extra 3% of what you have withdrawn.
How can you avoid credit card charges?
Pay off your balance on time and in full – make sure you pay attention to the minimum monthly payment
Set up a monthly Direct Debit to clear your balance so you do not forget to pay
Know your credit limit and don't exceed it
You can often find credit cards that are low-interest or interest-free for the first 12 – 18 months. If possible, try shifting your current credit card debt to one of these cards to pay less interest (also known as a balance transfer).
Our Money Advice Service
We know that trying to manage your finances and understand all the different options can be tough, especially with the rising cost of living. Our Money Advice Team are here to support you and talk through all your options to help you find a solution. The service is completely free, confidential and available to all of our customers.
You can also visit our Managing My Money page, for lots of handy tips and factsheets on making the most of your finances.
If you're looking for further support, there are national agencies that can help you with your debt such as www.stepchange.org.uk and www.nationaldebtline.org.uk