Fairness and respect review
04/10/2022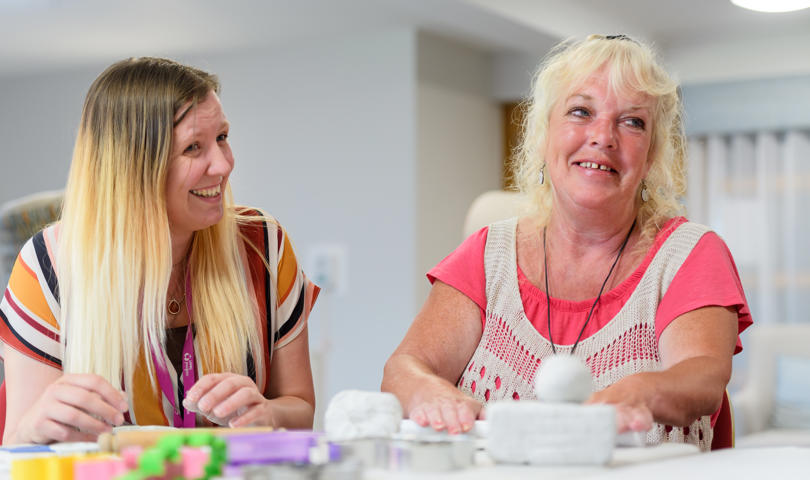 Earlier in the year, we asked you to complete a survey to tell us what 'fairness and respect' means to you. We know this is a very personal topic, with lots of different meanings for different people and we're grateful to everyone who took the time to share their views with us.
Our 'My Scrutiny' customer group recently used your feedback to carry out an in-depth review of fairness and respect within Midland Heart. They looked at what customers, staff and the Government expect fair and respectful treatment to look like. In total, they reviewed over 4000 pieces of evidence.
Listening to your feedback
The groups findings were reported to senior leaders to help us understand where we're performing well, and where we need to make changes to make sure you feel as though you're treated fairly. 
Our 'My Scrutiny' group were pleased to find that 77% of you said you'd stay with Midland Heart if you had the option to choose another housing provider.
When asked about the best way to contact us, 36% of you said phone calls resulted in the fairest treatment, and 23% said emails, whilst many of you thought there was no difference. This is positive as we want you to receive an excellent level of service however you choose to contact us.
How we can improve
In your survey responses, you told us that good communication and responsiveness are the key factor in fairness and good staff attitudes and behaviours are key to respect. Unfortunately, not all of you felt as though we're performing as well as we should be in these areas.
21% of customers completing the survey said they do not feel fairly treated. 17% said they do not feel respected and some felt that we should listen more, take more ownership and make sure we're considering your individual needs.
Taking ownership
We also spoke to staff about their role in making sure customer treatment is always of a high standard. Only 4% felt they didn't have the tools and understanding needed to treat customers fairly but many agreed that communication with customers could sometimes be improved. Colleagues agreed that staff need to take more ownership of issues to make sure we get the right outcome for you.
What happens next?
Based on your feedback and other data they reviewed the 'My Scrutiny' group made some recommendations to help us make sure customers feel fairly and respectfully treated. They suggested that we:
Raise awareness of our service standards so that customers and staff understand what is expected
Support staff to hold themselves and each other accountable
Review how we show we're learning from complaints, so we can make sure we don't make the same mistakes again
Use customer feedback from this review in all of our ongoing projects to make sure fairness and respect are at the heart of everything we do
These recommendations will be expanded into a detailed action plan which our 'My Impact' group will oversee. They will make sure that we're making changes and demonstrating the effect of these changes. It's a big challenge to make sure everyone feels fairly and respectfully treated, because not everyone's definition is the same, but 'My Scrutiny' felt that focusing on the areas above will benefit all customers.
How can I get involved?
If this review interests you and you think you'd like to get involved in one of our upcoming customer projects, please get in touch. There's something for everyone and we'd love to hear from you. We really appreciate all kinds of feedback, whether it's positive or negative as it helps us to improve.
You can contact the Customer Scrutiny team at customerscrutiny@midlandheart.org.uk or call Hannah, one of our Customer Scrutiny officers, on 07563 465869.