How we will contact you
09/05/2022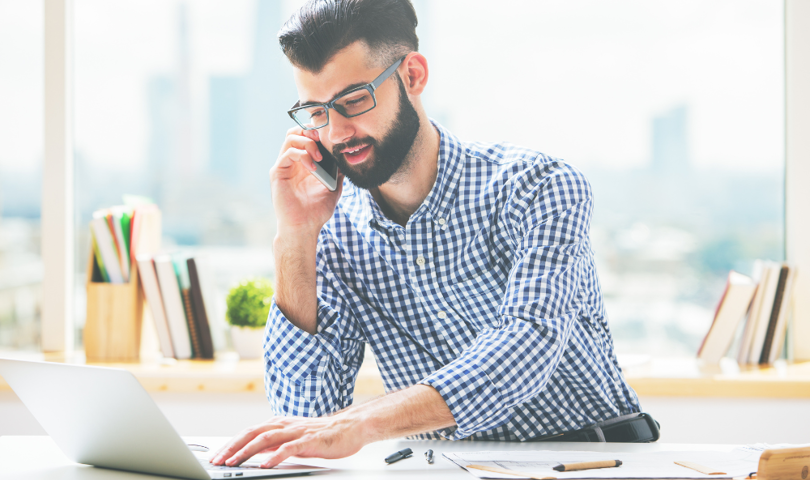 We want you to feel safe and secure whenever you speak to us. We closely follow the Data Protection Act (DPA) to make sure that we keep all of your personal information safe. Read on to find out what else you can expect from us.
When you call us
We'll always confirm your identity before sharing any personal details over the phone. To do this we'll go through some security questions so that we can be sure we're speaking to the right person.
We can only share personal information with family members or other organisations if you give us consent first. You'll need to send us written consent so that we can make a note of it on the system. Otherwise you'll have to pass DPA and give us consent verbally at the start of every phone call.
When we call you
Our staff will always introduce themselves by giving you their name and the department they're calling from. They will always let you know that they're calling from Midland Heart.
If you have any doubts about the person that is calling you please do not answer any personal questions or give out any personal information. Ask the person calling to leave a note on your account and call us back on 0345 60 20 540 so that we can confirm it was us.
When we visit you
All of our staff and contractors will show you photo identification when they visit your home. If for any reason this doesn't happen you should ask to see it.
If the person does not have any I.D or if you have any concerns that they are not who they claim to be – do not let them into your home. Call us on 0345 60 20 540 so that we can confirm their identity before letting them in.
When we write to you 
We'll always write to you on letter headed paper so you'll see our logo and contact details at the top of the page. We'll also include the name of the person or department that is writing to you.
Any emails we send will come from and email address that ends in '@midlandheart.org.uk'. Never click any links unless you are sure that the email is from us.
We will text you from 'MidHeart' or '07984356855' unless you have a dedicated point of contact with a member of staff.
What if I'm still unsure?
If you have any concerns about the person that is contacting you please give us a call on 0345 60 20 540. Our Customer Service Officers will be able to confirm the identity of our staff or contractors.
Never give away any private information, personal details or let anyone into your home until you are confident that they are who they say they are.
How to contact us
Phone: 0345 60 20 540
Website: www.midlandheart.org.uk/contact-us
Address: Midland Heart, 20 Bath Row, Birmingham, B15 1LZ