Join our LGBT+ focus group
25/07/2022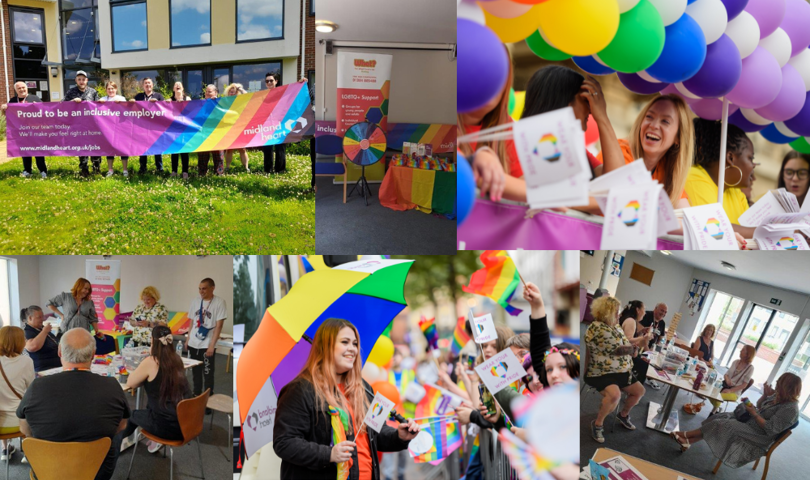 Last month, we celebrated Pride month to show support for the LGBT+ community and to raise awareness of the challenges they still face.
Customers at some of our schemes held Pride events, and some of our staff held a bake sale to raise money for AKT, a charity which helps homeless young LGBTQ+ people to feel safe and supported.
Although lots of progress has been made with LGBT+ rights in the UK over the past 50 years, we know there are still lots of issues to overcome. A 2018 survey of British communities found that:
47% of LGBT people don't feel they can be open with their whole family about their sexuality or gender identity
18% of LGBT people have experienced homelessness
11% of LGBT people had faced domestic abuse from a partner in the last year
We all have a part to play in making sure our communities are safe and welcoming for people of any background, and this work continues beyond Pride month.
Support for LGBT+ customers
In August, we're going to be launching an LGBT+ focus group. This group will meet every three months to discuss things like:
Making sure LGBT+ customers feel like they can be themselves in their homes
Showing potential new LGBT+ customers that they'll be treated equally
Discussing any instances where LGBT+ customers have not felt safe or welcome, and making sure we learn from this
Everyone is welcome to join the focus group, whether you're LGBT+ yourself, or whether you're an ally supporting LGBT+ friends, family or neighbours. The group will be a safe space to share experiences and ideas.
How can I sign up?
If you're interested in joining us or would like to find out more contact our Customer Scrutiny Team on customerscrutiny@midlandheart.org.uk or 07563 465869.
If you're not sure about joining the group, but you'd like to talk to us about your experience of being an LGBT+ customer, we'd still love to hear from you.
LGBT+ Resources
We want everyone to feel safe and comfortable in their homes and have a zero-tolerance approach to discrimination. If you believe one of our customers or staff member is treating you differently because of your sexuality or gender identity, please report this to us on 0345 6020 540. 
If you would benefit from specialist LGBT friendly support and advice you may find the following services helpful:
LGBT Foundation: 0345 3 30 30 30 or helpline@lgbt.foundation (Open 9am-9pm Monday to Friday, 10am-6pm Saturday and Sunday)
Galop (National LGBT+ Domestic Abuse Helpline): 0800 999 5428 or advice@galop.org.uk (Open 10am – 5pm Monday to Friday. 10am – 8pm Wednesday to Thursday)