Meet Hmra (Apprentice Building Control Surveyor)
08/02/2022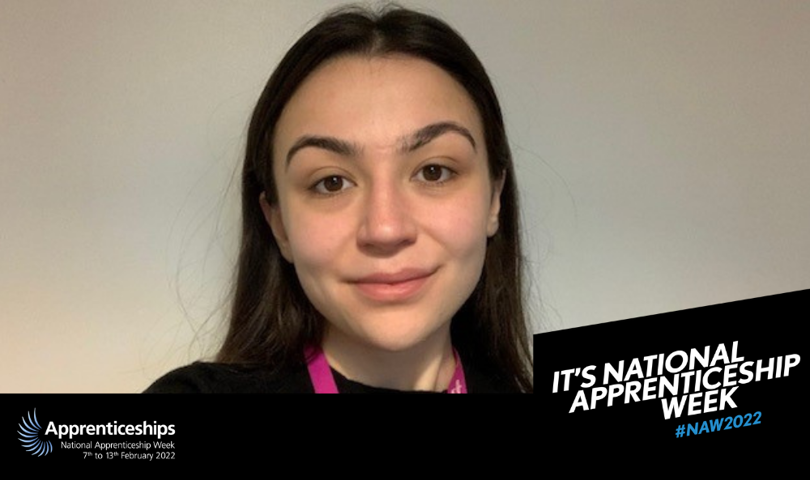 For National Apprenticeship week had a chat with one of our apprentices to find out more about her role.
Hi Hmra, what apprenticeship are you doing and how are you finding it?
I'm in my second year of the Building Control Surveyor degree apprenticeship. We look at the standards set by the government and make sure that the homes we build meet them.  
I'm absolutely loving it! I'm learning in my lectures and experiencing what I've learnt in the work place. All the experience I'm gaining is really valuable and I don't think I'd be as excited if I was just doing the degree.
I feel so lucky to be here doing this. I'm hoping I can use all this training to give something back.
Why did you decide to do a degree apprenticeship with us?
I'm living independently away from my family, so I needed a wage that I could live on but I still wanted to access higher education. The apprenticeship was unique compared to the other companies that I looked at and the versatility of the role and routes for progression were also a big attraction for me.
Can you tell us a bit about what you do on the average day?
Every day is different, A lot of the time I'm in meetings with different teams. I also go to scheme sites a couple of times a week and get to see the developments.
On Tuesdays I manage the new build defects inbox independently. This allows me to work directly with customers which is really satisfying as I get to help them to resolve any issues that they have as quickly as possible.
On Thursdays I have uni, I have a  lecture in the morning and self-led research in the afternoon. 
What's the most rewarding part of your role?
There's lots of rewarding parts but I would say when you've worked on a scheme for a significant amount of time, watching the end product come to life is lovely. Handovers are particularly rewarding because you get to watch customers move in and enjoy their community in a building that you've helped to build.
What's the most challenging part of your role?  
My confidence has really been tested as I have to put myself out there to get the results that I need. Sometimes the stereotype behind the industry makes me question whether I'm good enough, but thanks to this role I've had the chance to really push myself. I've been well received so it's helped to boost my confidence.
You mentioned the stereotype of the industry, what do you mean by that?
From the outside there seems to be a stereotype that women don't work in construction. I've always had an interest in it and when I started working here I realised there were loads of women working in the industry. Some have been doing it for years, I really didn't expect it. It's rewarding to know that I'm playing a part in normalising women working in construction.
What advice would you give to someone thinking of doing an apprenticeship?
Get yourself out there and apply for it. Make sure that it's a role that you're interested in so you can be passionate about it. Don't let any stereotypes put you off as it can be a different picture in real life.