Q&A with the Housing Ombudsman
28/11/2022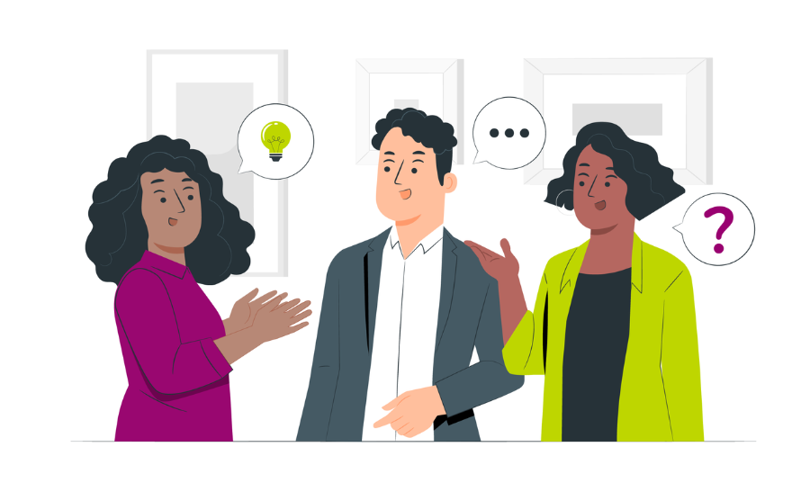 Last month, we invited customers to our office in Birmingham to meet the Housing Ombudsman and take part in an Q&A session to find out more about the services they offer.
The Housing Ombudsman Richard Blakeway led the session which took place at our office in Birmingham.
Richard gave an in depth explanation about the Housing Ombudsman and the powers they hold. He also told customers about the recent changes to the complaints code and described how landlords can comply with these.
We've put together a summary of the questions that customers asked and Richards responses:
Can you explain the Housing Ombudsman's complaints process?
Each case will be different so when a customer contacts the Housing Ombudsman contact centres, the officer they speak to will try to set expectations. They will provide the customer with specific actions in relation to their concerns and advise them on how they can move forward.
The landlord has a right to respond and act before the Housing Ombudsman will consider investigating. Last year the Housing Ombudsman handed 25,000 cases before having to resort to official investigations. This involved progressing complaints, giving out handling orders and signposting.
How do I contact the ombudsman?
The Housing Ombudsman handed out leaflets with contact details to the customers that were present. However, you can find the Housing Ombudsman's contact details here Complaints - Midland Heart
What are the main issues the Housing Ombudsman receive complaints about?
40 % of cases are related to repairs however a large amount of complaints are about poor communication and record keeping.
What percentage of customer complaints are upheld?
Usually around 50%, last year 49% of customer complaints were upheld.
What does the Ombudsman do if they get several of the same complaint about one organisation?
In these instances, the Housing Ombudsman can:
Publish a performance report which sets out all cases they have handled along with the findings, outcomes and recommendations. This encourages landlords to reflect on their failures and enables tenants to keep them to account
Take a detailed look into common issues such as damp and mould
What powers do the Housing Ombudsman hold to ensure landlords stick to the settlement rulings?
We were pleased to say that this has never happened. However, if a landlord does not comply with an order this can be passed to the Housing Regulator, and they can then go through the Courts to enforce the recommendations.
The most effective approach is often to publish findings publicly, so that landlords are held to account by their tenants.
How effective is the Ombudsman at sharing and communicating their findings with the Regulator?
The Housing Ombudsman and The Housing Regulator are approaching similar issues but from different perspectives. The Housing Ombudsman focuses on complaints and the Housing Regulator focuses more on checks.
How do you feel your service make a difference to the lives of tenants and leaseholders?
The Housing Ombudsman advocate for fairness. 4,500 orders and recommendations were made in 2021 and these were all actioned within 12 weeks by The Housing Ombudsman.
You can find out more about the Housing Obudsman on their website Home - Housing Ombudsman (housing-ombudsman.org.uk)
Can I help to improve Midland Heart services?
If you'd like to help us to make improvements you can Join My Voice. As an involved customer you'll work closely with our Customer Scrutiny Team to review the services we offer and make recommendations for how we can make them even better. Click here to read our FAQ's.