Taking ASB to parliament
30/11/2022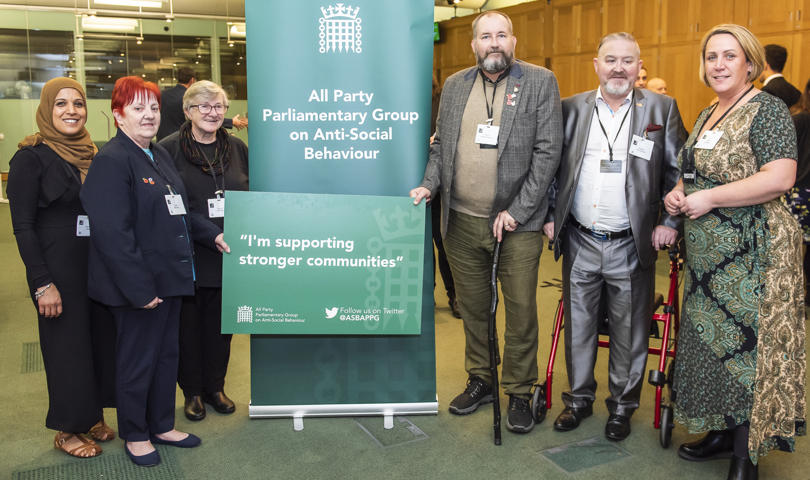 We understand that anti-social behaviour (ASB) can have a huge impact on the health and wellbeing of our customers.
We've been working in partnership with local councils and the police to resolve issues and challenge perpetrators. However, we know that more needs to be done to make sure that our communities are safe and peaceful places to live.
This is why we've worked to create the first All-Party Parliamentary Group (APPG) on anti-social behaviour.
What is an APPG  ?
An APPG brings MP's and Lords from the different political parties in parliament together to look into a particular area of concern. There are lots of APPG's that look at a range of topics but this is the first one that has been created to tackle ASB.
The ASB APPG will work bring housing associations, landlords, local authorities, tenants, victims of ASB, academics, Police and Crime Commissioners and other relevant groups to understand what can be done to address and reduce ASB.
What will they be doing?
The APPG will launch an inquiry into ASB. This means they will look into what more can be done to reduce ASB in our communities and how housing providers can be supported to make things better for tenants. They will investigate a range of things to tackle ASB like:
The way housing is allocated in communities
How partners can work together better to address issues
If courts can have a more effective role
How will this help me?
The aims of the group are to understand what barriers and restrictions the housing sector and other groups are facing when dealing with ASB.
When these barriers are understood, the group will make suggestions to help landlords, homeowners and local authorities work together more effectively to address and reduce the problem. They will also advise the government on what they need to change to better support housing providers when it comes to reducing ASB.
When the inquiry is complete, the APPG will produce a report which details how ASB can be solved more efficiently. Removing barriers and tackling the issue from all angles should lead to our communities being more peaceful and sustainable.
How can I get involved?
We'd like you to help us shape this inquiry and provide evidence and personal insights about your experiences of ASB. We'd also like to find out what you think Housing Associations and other partners can do to tackle it more effectively. Your input will help the group gather the evidence and information they need to properly complete their inquiry.
The APPG will hear from people who have experienced ASB as well as other stakeholders over four hearings. This will help them to understand the barriers that Housing Associations and other groups face when trying to reduce ASB. It will also give them an idea of what needs to be changed to address ASB at the source.
The evidence given will also help the APPG to make recommendations on the support that victims of ASB need and how we can change the behaviour of the perpetrators themselves.
We'll keep you updated with the APPG's progress and the results of the inquiry as we go on. Please let us know if you'd like to be involved or share your experiences with us by sending an email to: appg@midlandheart.org.uk
"I now fully understand MHs level of commitment to ASB, I went to the House of Commons with Steve Martin & Jess , we met Shaun Bailey MP and Glenn Harris and were advised of the APPG (All Party Political Group) who are working with Glenn and MH, with regards to creating a White Paper to put before the House of Commons, for a more effective and less time constrained methodology in dealing with ASB in all housing businesses and authorities. I was very impressed with Glenn & MHs drive and commitment regarding this issue. I fully enjoyed the day, and have informed fellow residents that MH take this issue VERY seriously." - Stephen McGoldrick, Involved Customer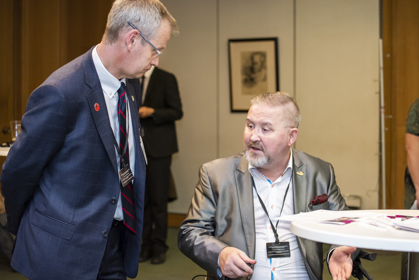 Glenn Harris, Midland Heart Chief Exec, and Stephen McGoldrick, Involved Customer