Testing repairs on our app
25/11/2022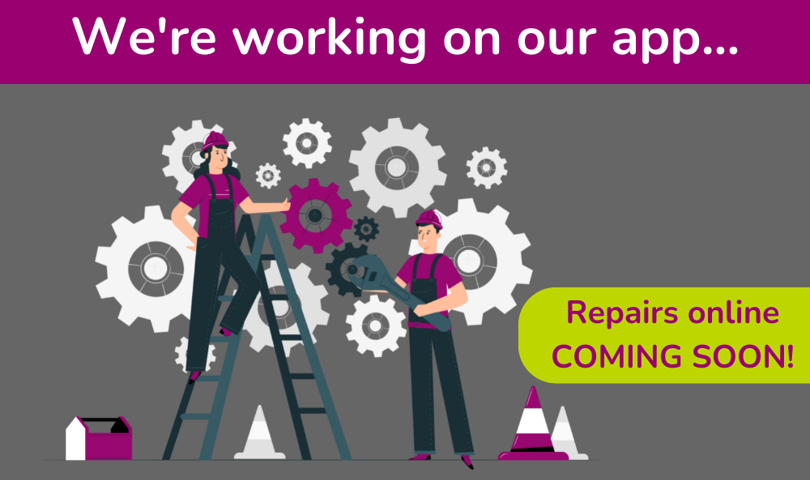 We invited a group of residents to test out some exciting new features on our app.
The group were made up of Involved Customers who have been working on our digital transformation programme. They joined us at our office in Birmingham to try out the new repairs function and let us know what they thought of it.
Why are we doing this?
We think it's really important for our customers to have their say about the services we deliver. We've used your feedback to decide what we need to improve and to check that you're happy with any changes we've made.
Last year we carried out a Digital Improvement Survey to find out how we could make our digital services even better. You told us that it wasn't always easy to find what you were looking for on our website and you wanted more features on our app.
As a result of your feedback we launched our brand new website and have received a fantastic response from customers who have found it much easier to use.
What did customer's say?
76% of you said that you wanted the ability to report repairs on the app so, we've been working hard to add this new feature. We're currently carrying out testing to make sure its easier for you to book repairs. This is what our Involved Customers had to say after they tested the app:
"I don't usually use apps but I can see myself using this one. It's easy to work through and I understood what I needed to do." - Michael
"I was nervous before trying the app but now I really feel confident in using it. It's been great to see you involving us in the development of the app." - Val
"Straightforward, easy to use, and I've got some insight into how it will work with your systems" - Ray
When can I report repairs on the app?
The app should be ready for all customers to use early next year. We'll keep you up to date on our progress until the changes go live.
How do I become an Involved Customer?
We'd like as many customers as possible to be involved in shaping the services that we offer. Our Involved Customers get to choose what they participate in and how much time they spend helping us.
Click here for more information on how you can be a part of projects like our Digital Transformation programme or contact our Customer Scrutiny Team:
Call/ text: 07771 676 773   Email: customerscrutiny@midlandheart.org.uk