Make sure your home is gas safe
Gas Safety 15/09/2023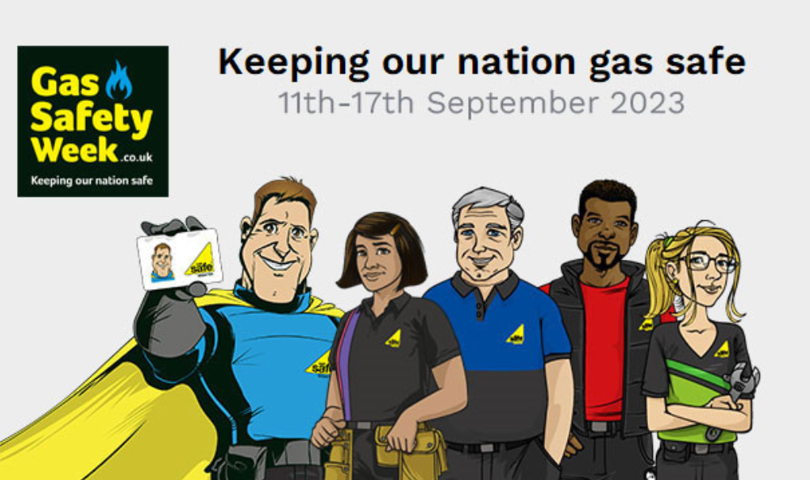 This week marks Gas Safety Week – a week to raise awareness of gas safety and how you can stay safe in your home.
Did you know that more than 30 people are killed every year by faulty gas fires or appliances? That's why it's so important to make sure you have your gas appliances checked by a Gas Safe registered engineer.
How do you keep my home safe
We do a yearly gas safety check on all of our homes. The check makes sure your heating and gas appliances are running as they should be and that you and your family are safe in your home.
Allowing us access to complete a gas safety check is part of your tenancy agreement, so it's really important that you make sure you're in for your appointment.
When it's time for your appointment, you'll receive an appointment card from our Gas Safe registered contractor PH Jones. If the time or date isn't convenient, you can call the number on the card to rearrange it.
How can I keep my home safe?
Only use Gas Safe registered engineers to fit, fix and service your appliances
Check gas appliances for signs that they're not working properly, like black marks or stains around the appliance or lazy, yellow flames instead of crisp blue ones
Check your carbon monoxide alarm at least one a month. Find out more about checking your alarms here.
Make sure gas appliances are safety checked every year and are regularly serviced.
Make sure you know where your gas meter is located and how to turn off the gas in the event of an emergency
Only use gas appliances for their proper purpose. For example, don't use a gas hob to heat the room or a gas fire to dry clothing.
Make sure you keep your yearly gas check appointment and are at home to let our engineers in to complete the check
  You can find out more about gas safety and keeping your home safe here.
If you smell gas, call the National Grid immediately on 0800 111 999, for more information, visit our webpage on what to do if you smell gas.