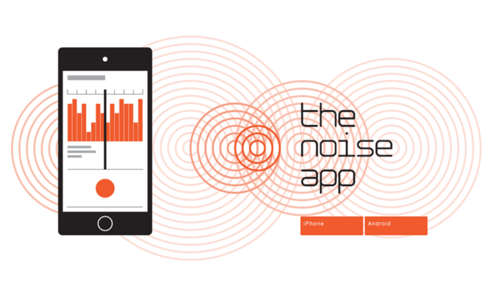 How to use the Noise App
We've created a handy guide to help you download and use the noise app if you're experiencing some noise-related anti-social behaviour.
Once you've sent us your recordings, we'll review what you've uploaded and contact you to share our findings. As your landlord we have set out how we're able to support you with behaviour issues in your neighbourhood. Please make sure you read and understand this guidance.
When you're set up, please make sure the recording is as clear as it can be, to help us understand what's been happening. Please don't try to make the noise sound worse than it is, as we won't be able to use this to support your case. We won't be able to take any further action unless you've sent the evidence we discussed.
Here are some helpful tips to make sure you get the best recordings.
Don't record from outside your home
Make sure your windows and doors are closed during recording so that you don't record background noise
Try not to talk during the recording
Hold your phone near where the noise is coming from
Record for the full 30 seconds even if the noise stops during this time
If it happens at different times of day, record each one but remember you only have 10 recording per day
If it's a constant noise that doesn't stop, then tell us this via the 'duration' section of the noise app, rather than sending us 10 recordings of the same thing
Understanding my recordings status
Once you've sent us a recording you can see it's 'Status'. This means you can see when it's been sent. Once we've reviewed the recording it will change to 'closed'. So, keep a close eye on the 'Activity' section of your app, to see where we are in the process.
We'll give you three weeks to make recordings on the app. We might review some of them, but we'll only contact you after the full three weeks to log evidence has passed.
I've got an open ASB case
If you've got an open case and you're logging more evidence, then this will be discussed at your next call with your case officer.
How To Sign Up And Log In
pdf - 1142Kb
How To Make Recordings
pdf - 1522Kb