CCTV and doorbell cameras: Your responsibilities
08/01/2022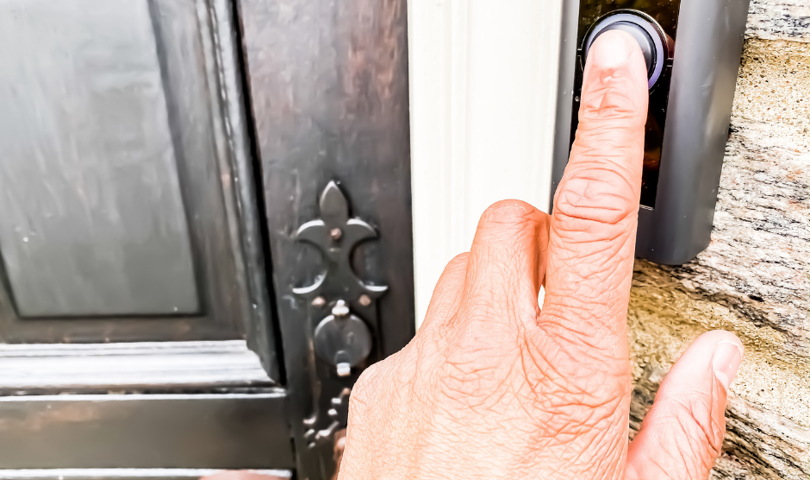 Video doorbells great devices that allow you to see who is at the door before you open it. They can take the guesswork out of receiving parcels, and they can add an extra layer of security to your home.
But did you know that you have a legal responsibility when you install one?
Can I install a camera?
If you're thinking of installing any kind of CCTV or video doorbell you'll need to request permission first by filling out a home improvement form. We'll get back to you to let you know if your request has been approved.
If you're given permission to install one, it's important to note that you will be responsible for the camera and the legal responsibilities that come with it.
What does the law say?
If you're installing domestic CCTV in your home, you must do so in a way that respects other people's privacy.
We'll always recommend that you set up your camera so it only captures images of your property – such as your porch, front path, driveway and garden – then data protection laws do not apply.
However, if your camera captures any images outside the boundary of your home, then the General Data Protection Regulation (GDPR) and the Data Protection Act 2018 (DPA18) will apply to you. This could include images of individuals, the road, or your neighbour's property.
Video doorbells are likely to capture images outside of your property boundary whether you intend them to or not. Whilst this doesn't mean you're breaking the law, it does mean that you are a data controller and therefore must comply with data protection laws.
What are the responsibilities for a 'data controller'?
If your video doorbell (or any other domestic CCTV) captures images outside your property boundary, you must have a clear and justifiable reason for doing so. This could be that you have a particular safety issue or you are protecting something valuable.
You'll also need to:
Let people know you are using CCTV by putting up signage
Keep your footage safe and secure – in other words, make sure nobody else can watch it without good reason
Only keep footage for as long as you need it
Make sure your CCTV system can't be misused for other reasons
As a data controller, you'll also need to respect the legal rights of the people whose images your capture. This could include responding to Subject Access Requests (SARs) and deleting footage if people ask you to do so.
If you fail to comply, you may be fined by the Information Commissioner's Office (ICO). You may also be subject to legal action by affected individuals, who could pursue court claims for compensation.
How can I find out more information?
If you'd like to find out more information about domestic CCTV and your legal obligations, head to the ICO's website.