Celebrate safely this Christmas
14/12/2021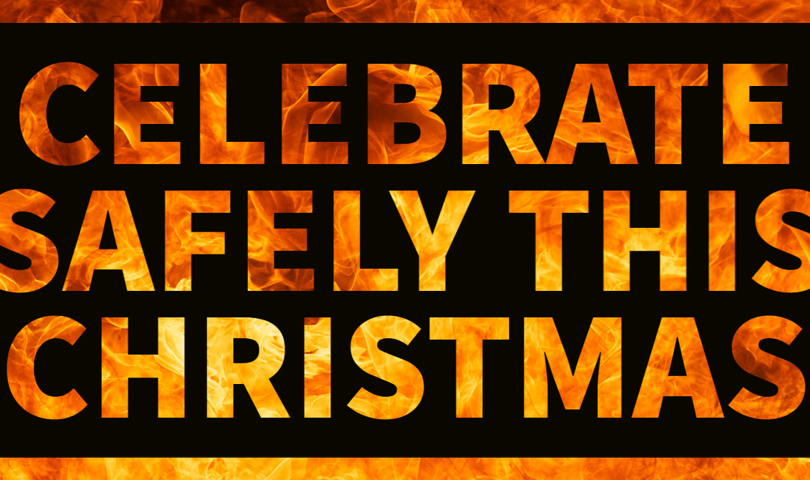 We love to see our customers getting in the festive spirit by decorating the inside and outside of their homes. But whether you're picking out the tree or preparing a delicious home cooked dinner it's worth sparing a couple of minutes to think about how you can do so safely.
Many of the things that we do during the festive season can increase the risk of a fire and some aren't as obvious as you may think. Have a quick look at our top tips to make sure you and your family can celebrate safely this Christmas:
Smoke alarms
Make sure your smoke alarm is working properly. If it's beeping for no obvious reason then you'll need to change the batteries. If your smoke alarm still does not work after you've changed the batteries, contact us to report a repair.
Escape routes
Keep escape routes and communal hallways clear at all times.
Create a fire escape plan just in case you have an emergency during the festive period.
Make sure the people in your home including any visitors know your fire escape plan. Inform them of the route, how your doors unlock and where to find your keys.
Christmas Trees
Get an artificial Christmas tree if you can as real trees can become a fire risk if they dry out.
If you decide to pick a real tree make sure you pick a fresh one. Go for a tree with a deep green colour, the needles should not fall off easily and the base of the trunk should feel a little sticky.
Keep trees away from heat sources such as radiators and light fittings.
Remember to water your real trees regularly to prevent it from drying out. Keep the water away from lights and cables.
Lights
We recommend using LED lights, they're a safer option as they don't get hot.
Use Christmas lights that carry the British standard safety sign.
Make sure your lights are in good condition. If you have lights that need to be plugged into the mains you should consider having them PAT tested (Portable Appliance Testing).
Remember to turn lights off before you go out or before you go to sleep.
Don't overload your sockets.
Candles
Use LED candles if you can but if you choose to use real candles make sure they're not close to anything flammable such as decorations, the tree or curtains.
Blow candles out before you leave the room and keep them away from children and pets.
Decorations
Make sure your decorations don't block any fire escapes, signage or firefighting equipment.
Keep decorations well away from light fittings. Light fittings generate heat which could cause them to catch fire.
Make sure hanging decorations don't damage your doors, prevent them from closing or interfere with the smoke seals around the door.
Think about the location of your decorations, if they catch fire would you be able to escape?
Cooking
Most fires start in the kitchen so don't leave your cooker unattended if it's turned on.
Never leave children alone in the kitchen.
Don't cook if you've been drinking alcohol or have taken medication that makes you drowsy.
Take extra care if you're wearing loose clothing and keep tea towels and cloths a safe distance from your cooker.
Double check the cooker to make sure it's off when you've finished.
Smoking
If you smoke, try to smoke outside your home and make sure that put cigarettes/cigars out properly.
Don't smoke near flammable items such as decorations or the tree.
Keep matches and lighters away from children.
Click here for more information about fire safety in your home.