Meet Sacha (Restorative Justice Officer)
13/12/2021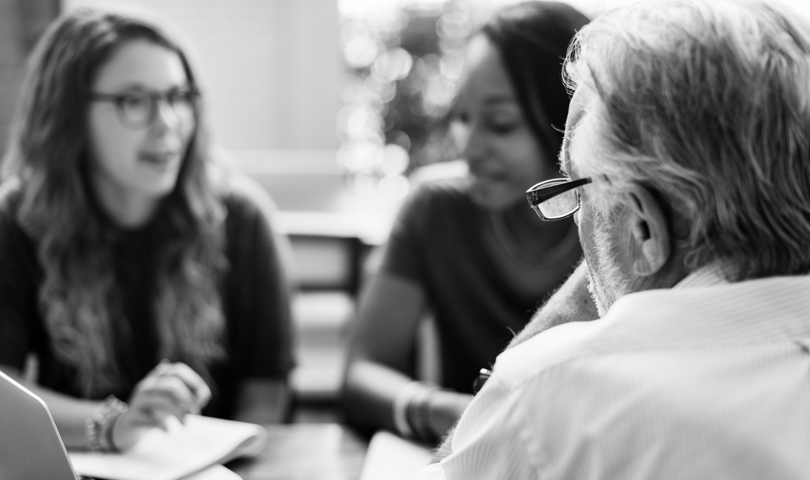 Today marks the start of Restorative Justice Week (Monday 22 to Friday 26 November), a global campaign which celebrates the power Restorative Justice (RJ) can have in bringing peace to communities.
To kickstart the week, we caught up with Sacha our Restorative Justice Officer. She told us what RJ is, how it can be used to support our customers and why her role is unique to us.
Hi Sacha, can you tell us what Restorative Justice is?
Restorative Justice or RJ as it's better known is a tool we use to resolve issues between neighbours.
Essentially, we bring together the people who are affected by a dispute, conflict or crime (known as the 'harmed') with those who are responsible for it (known as the 'harmer') to sit down and talk, with an aim of resolving their issues.
Not many housing associations have a designated RJ Officer so we're proud to be able to offer this service. It enables us to resolve ASB and neighbour disputes quickly and without involving the police.
How successful is RJ?
It may sound simple but RJ can be powerful. It allows customers to discuss their issues in a safe environment, giving insight into both parties' situation and helping to resolve misunderstandings. More often than not, the harmer will be unaware of the impact their actions are having on the harmed, helping to bring real change to their behaviour.
Following a meeting, both parties will reach an agreement that suits them. This is a huge positive as we tend to find that when people reach their own agreements, they're much more likely to stick to them.
Can you talk us through an average day?
I usually have preparation meetings with customers, where I'll talk to them about their issues and how RJ can support. I'll use this meeting to get a feel for how their neighbour's behaviour is affecting them, as well as an understanding of the resolutions they would want from a RJ meeting.
I'll also facilitate RJ conferences, which is the actual face-to-face meeting of two parties. This can involve booking venues (as we like to use a neutral setting), organising dates and times, and sitting in on the meeting to help encourage a positive outcome.
My day also involves doing follow up calls to make sure both parties are sticking to their agreement.
What's it like in a conference?
Initially it can be quite icy and tense but once the two parties get talking, it usually softens. I've seen really cold starts to a conference which have ended with the two people hugging – it's amazing what a bit of communication can do!  
When there is a good result, you see people relax with each other. You can see the transformation, even when people think this process is never going to work. Conferencing can be really powerful. 
How do you help in these conferences?
I get both parties to agree to be civil and let them know the major issues they need to talk about – to make sure they actually speak about it! After all, people have to talk about the important things in order for RJ to really help.
I'll also look at body language and try to cut out any unhelpful comments, which are unnecessary and can be detrimental to the process.
Did the pandemic have a big impact on RJ conferences?
Yes and no. Of course, lockdown restrictions had a big impact on how we did things as we rely heavily on face-to-face meetings but we soon rose to the challenge. It just meant we had to do things a little differently, such as host meetings on MS Teams or via phone calls. Even during this time, RJ was having an impact and successfully resolving conflicts for some of our customers.
How did you get involved with the role?
I have degree in Criminal Justice and Psychology, and I had done work in prisons, housing association support work and resettlement. When I saw this role advertised, I thought it would tie everything together. I feel like I am making a difference to people which is what I love about my job. I always like to know that my role makes someone's life that little bit better.
What are the challenges in the role?
Getting people to see the benefits RJ could have on their situation. You can see how much RJ can help but quite often, people don't want to sit across from someone they have a problem with.
That's where my role can really help. I've developed ways of engaging customers with RJ, to highlight how it can help in resolving their issues. Often, once they do take part in RJ, they find that their situation improved and they are thankful that they engaged with the service.
And finally, how can customers sign up to RJ?
Customers can refer themselves on our website. All they need to do is visit the RJ page and fill in the self-referral form.
Once I've received the form I'll give them a call to discuss their issues and work out if RJ is suitable for them.