Supporting you to live independently
01/11/2022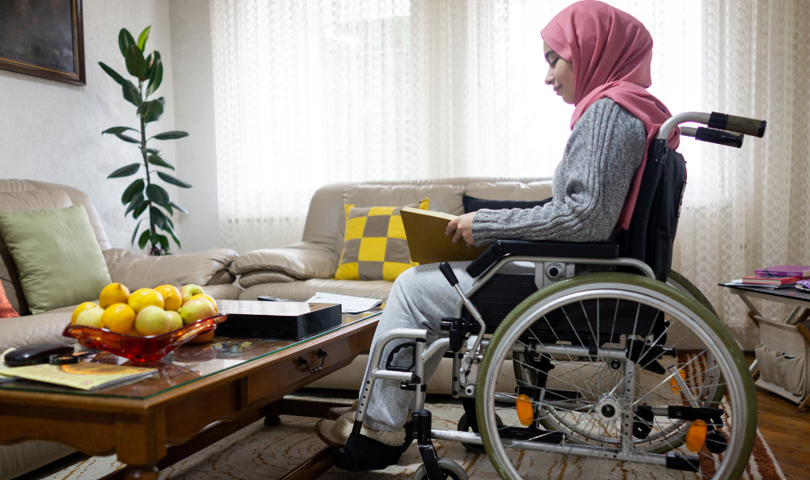 Today is Purple Tuesday, a global social movement dedicated to improving the customer experience for disabled people and their families 365 days a year.
We want our customers to live independently in their homes for as long as possible. That's why it's important for us do everything we can to support those who need aids and adaptations so that they can continue to live comfortably.
How can we support you?
Our Aids and Adaptations Team receive an average of 30 cases a month. Since April 2022 they've received around 250 individual referrals and recommendations. Over 100 of these have been approved for the Local Authority to complete via funding through a Disabled Facilities Grant or instructed to our own contractors.
Each case is unique and we'll look at them on an individual basis. Some cases are simple to progress and approve, others will take a little longer as we need to speak to the local authority and relevant professionals.
It's important for us to take into account recommendations from clinical professionals such as occupational therapists, social services and the NHS. They will determine what you need throughout the home and will help us to make sure we can provide you with the correct aid and/or adaptation and find the best long-term solution for you and your family.
What aids do you offer?
Our Aids and Adaptations Team are always on hand to organise simple aids to help make your life easier.
A few of the aids we offer include:
grab rails
secondary stair rails
half steps
external handrails
lever taps.
For those more affected by mobility issues, we can also offer more extensive adaptations such as:
level access showers
low profile shower cubicles
showers and ramps.
How can I find out more?
Visit our Aids and Adaptations page to find out about the process and download a referral form. Alternatively, you can email the team at aidsandadaptations@midlandheart.org.uk