Ways to share your feedback
23/09/2022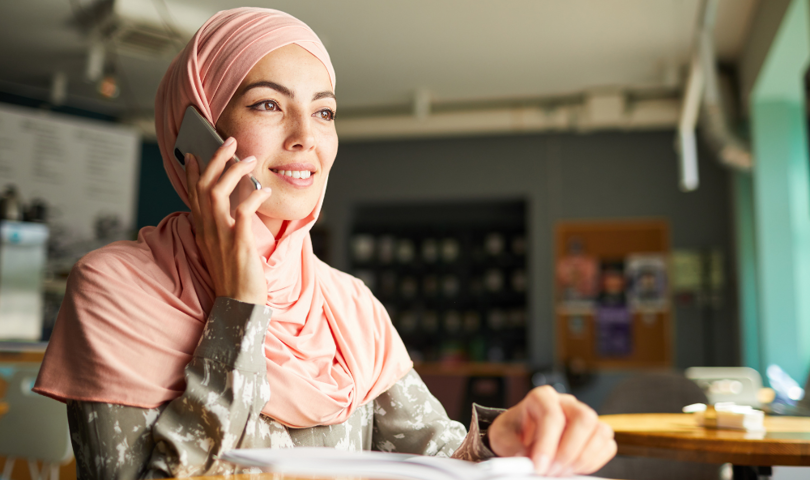 Your feedback is really important, which is why we offer you a range of different ways to give it to us. A quick and easy way to share your views is through our external provider IFF Research.
Who are IFF?
IFF is short for Industrial Facts and Forecasting and we've been working with them to collect customer satisfaction research since 2018.
They carry out around 1200 interviews for us every month. All the information they collect is given to us so that we can use it to monitor our services and make improvements where needed.
How will they contact me?
From 31st March 2023 IFF will only call you from 0203 148 7645. The company do occasionally change their number, but we'll always update it here so that you can be sure of who is contacting you.
Customers are selected at random, so you won't receive a phone call after every service. If you do receive a call, it will normally be within a few days of interacting with us and you'll be told exactly which service the call is about.
You may also be contacted to share your views on our services in general, please do take this opportunity as we really do rely on your feedback to improve the services we offer,
What will they ask me?
You'll be asked a few quick questions directly related to the service you received, as well as whether you were satisfied and if there's anything we can do to improve. Calls usually take around 5 minutes, so it won't take up much of your time however, you can opt out from receiving any further calls from them.
IFF will never:
ask you for any personal or sensitive information
request your bank details
encourage you to buy or pay for anything
If you have any doubts about the person calling you, please do not give them any information. End the call and contact our Customer Hub on 0345 60 20 540 so that we can verify the caller. Click here for more information about the different ways that we will contact you.
What will you do with my feedback?
All of your compliments, complaints and comments are given to the department it relates to. We'll use your views to monitor the services we offer and complete any individual actions that you have highlighted.
We also put all the feedback together and look for trends in the data so that we can get a good understanding of what we're doing well and what improvements you'd like us to make.
Feedback collect by IFF has already led to changes, you told us that you'd prefer to have a designated Tenancy Services Officer to handle your ASB case so we changed our process to meet your needs.
Which other methods can I use to share my views?
There are a number of different ways that you can get in touch with us:
Get involved
By joining My Voice you'll get to work directly with our Customer Scrutiny Team who will listen to your feedback and make sure actions are made. You can also take part in projects and in-depth reviews which you'll choose based on your personal interests. Click here to view our FAQs.
Virtual drop in sessions
Join us on Microsoft Teams the first Wednesday of every month between 3pm – 4pm and have a chat with our Customer Scrutiny Team. You'll get the chance to give us your feedback and ask any questions you have about My Voice.
Contact our Customer Hub
You can also give us your compliments, comments and complaints using the feedback forms on our website or by calling us on 0345 6020 540.