ASB Heroes: Spotlight on the APPG on ASB
06/07/2023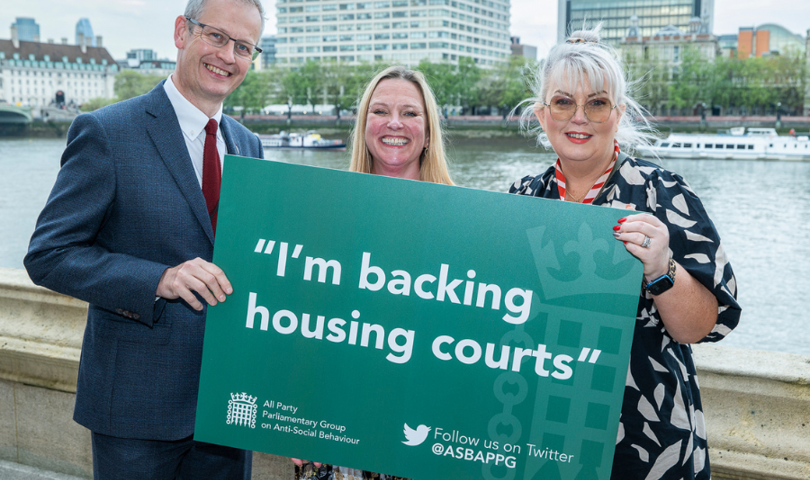 Anti-Social Behaviour Awareness Week encourages us to reflect on the harm that can be caused by ASB, raise awareness for victims and their rights, and come together in the local area to ensure our communities are places people can thrive.
Each day focuses on a different aspect of community safety and antisocial behaviour, covering a variety of themes, including victims, heroes and young people.
ASB Heroes Day, which is today, celebrates the officers, practitioners and organisations who go above and beyond in their response to ASB.
Our response to ASB
Back in November 2022, we put together an All-Party Parliamentary Group on Anti-Social Behaviour (APPG on ASB. This group brings together various partners, including housing associations, local authorities, victims of ASB, Police and Crime Commissioners and other relevant groups, to understand what can be done to address and reduce ASB.
You can find out more about our APPG for ASB here. 
The group recently published its first report, written in collaboration with MPs from all three main parties in England, as well as Resolve, ASB Help, TPAS, Local Government Association and several other social landlords.
The report makes 29 recommendations for government, housing providers and other groups, to better address anti-social behaviour in our communities and improve the lives of victims.
One core recommendation calls for the Government to trial a problem-solving housing court in the West Midlands.
How will this make a difference?
As it stands, victims of ASB can expect to wait several months, and in many cases up to a year, before securing a court date.  Once in court, the case must also then compete for a judge's time. All the while, the victim is often still experiencing anti-social behaviour and living in close proximity to the offenders they have bravely reported.
We believe that a housing court would be a good solution to this problem, making sure swifter action is taken by judges who are trained with specific knowledge of housing law.
Glenn Harris, Chief Executive of Midland Heart, who convened the APPG on anti-social behaviour added:
"Everyone should feel safe in their home but far too many people can't due to the actions of a mindless few.  Our tenants have told us that they want more to be done to stop ASB in their neighbourhoods and that those responsible need to be held account quicker, some of our tenants who have bravely stood up to those making others lives a misery have had to live with the problem, often worsening, for a year before the issue can be heard by a court.
That is why Midland Heart formed the APPG and asked parliamentarians, police and crime commissioners, the Mayor and charities such as Resolve and ASBHelp to help us come up with ways to make our communities even safer."
How housing courts could make a difference
Our CEO, Glenn, and Rebecca Bryant, CEO of Resolve, have teamed up to talk about the important role that housing courts could play in resolving ASB efficiently. 
We want to thank all our customers who shared their experiences of ASB and provided evidence that was vital in developing our first report. You can read the full report here.